Over the next few weeks, will be doing a few posts on creating a core wardrobe of clothes – often called a 'capsule collection' – to add to those already published on ties, shirts and handkerchiefs.
In my opinion this is more important than ever. Here's why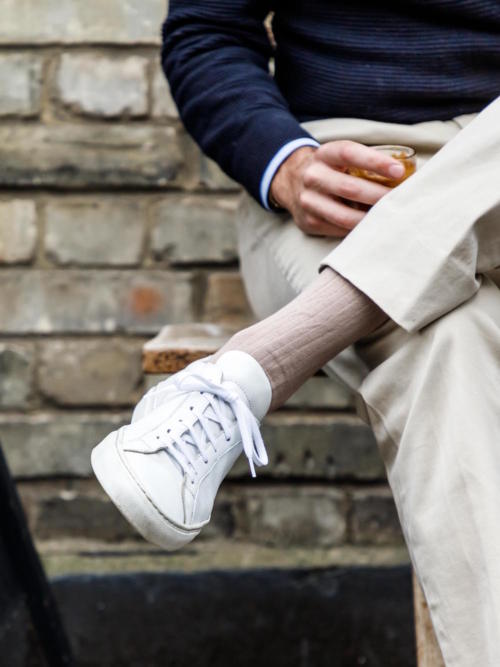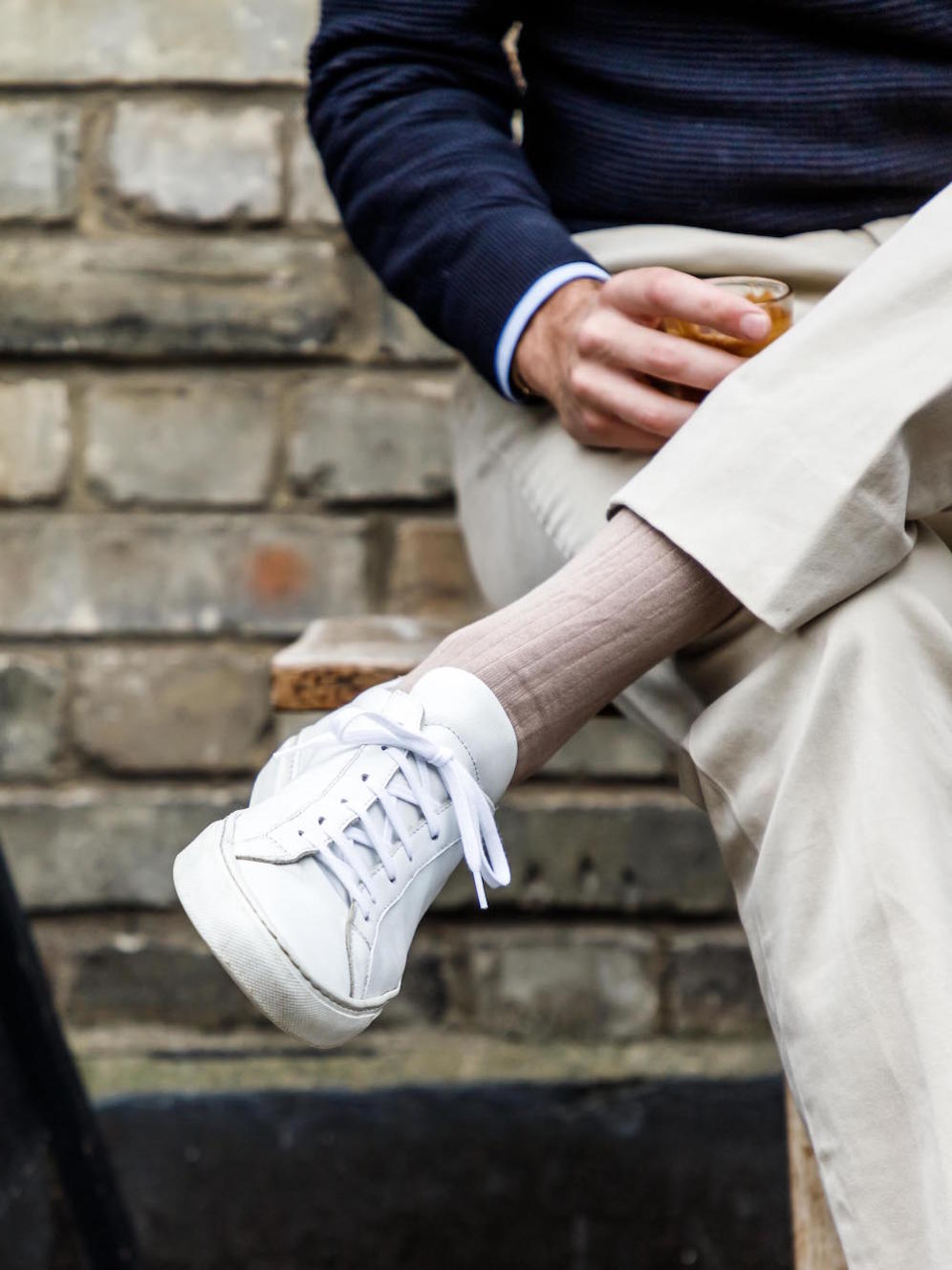 It's hard to have a true, clear-eyed perspective on your own tastes.
I hate fugly trainers, down vests under suits, and tracksuit bottoms as daywear. But how much of that is just a product of my background, age and culture?
It was pleasing, therefore, to have a conversation with a colleague in his early twenties last week, where he railed against the current state of dress.
"People just don't know what to wear," he said. "Certain things are fashionable, like designer trainers or oversized puffa jackets, but they feel just like fads. They change much faster than when I was a teenager, and seem to be sillier. There is no normal, no baseline any more."
Office wear, he pointed out, was bad but at least it was easy. Everyone wears suits without ties if they do a professional job, and otherwise the same thing they wear casually.
Depressing as that is, let's focus in this piece on casualwear. For this has fewer traditions or rules, and is more susceptible to random trends.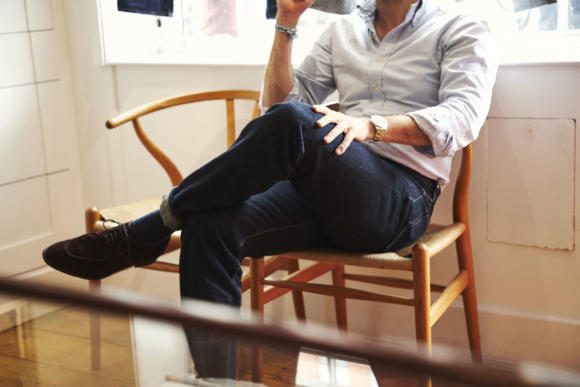 The biggest problem, I think, is that men are often attracted to single, shiny things and focus on them to the exclusion of a core wardrobe.
That wardrobe, almost anywhere in the world, could consist of a few good versions of jeans, chinos, T-shirts, shirts and knitwear.
By 'good' we mean good quality (the best you can afford, and made with some understanding of quality v value) and good fit (which will vary, but always tends to be a more moderate, flattering version of any trend).
Good style is also a factor, but is similar to fit, in that it requires some cultural awareness, and then moderation. Wear slim jeans if you want, but not skinny; roll the hems if you want, but not to mid-calf.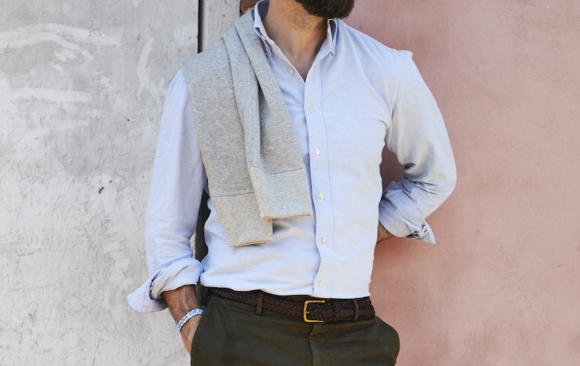 Once every man has a core of these plain, classic pieces (which more often than not means blue shirts, white T-shirts, navy knitwear) then he can consider those newer, shinier fashions and decide whether to add them around the edges.
That includes vintage trainers, buffalo-check shirts and tiny watch caps. But it also includes more standard pieces like rollnecks, waxed jackets and shearling. You don't need all of them. Consider each, adopt or not, and be happy with your decision.
It all works because there is a core wardrobe to revolve around.
In my case that comprises blue oxford/denim shirts, white/grey Sunspel T-shirts, bespoke Levi's, Incotex/Armoury chinos, and navy crewneck knitwear.
There are core shoes and outwear too, of course, but it's easier to swap these for more unusual pieces. Harder with core items.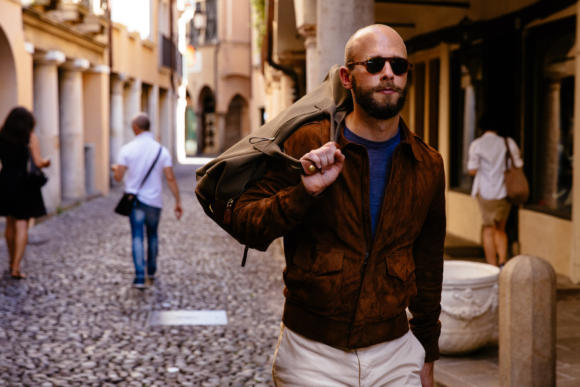 The extra, unusual things around the edges establish more personality. They make you the kind of person who wears a Barbour or not, who favours chelsea boots or Red Wings.
But they can only do that because not changing everything in your wardrobe at once. The core abides.
This approach also avoids twin dangers.
One, of buying into everything in a particular trend, and so looking like an identikit hipster, for example. (Which usually affects guys that care a lot about their clothes).
And two, of just giving up and wearing anything at all, because it all seems too complicated. (Which affects guys that aren't into their cloths – and most of the male population once they hit 40).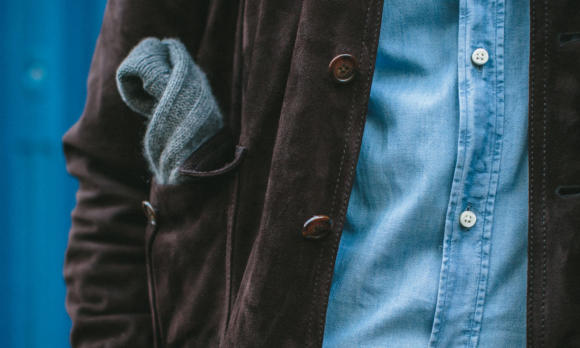 This post is not intended to prescribe what that core wardrobe should be.
For now, it is just an argument for readers to think in this way, particularly about their casual wardrobe.
And then from Monday we will begin adding more posts around the idea of a 'capsule wardrobe', including tailoring and more casual pieces.
For details on any of the clothes shown in these images, just click the picture. It should be hyperlinked to the relevant post.
Existing posts on capsule wardrobes are: