Giving clothes a new lease of life: The Valet, Real McCoy's, Cleverley
If you love clothes, it's not easy to resist the call of a new season. As much as you know the value of what you own, and want to wear it forever, shiny new things are tempting.
The best defence, I find, is to invest time and energy in your existing wardrobe. Giving shoes a good cream and polish, for example, often reminds me how much I love them - and starts me thinking of new ways to wear them.
Another approach is to change and alter things that have been nagging you, perhaps stopping you wearing them altogether. This past weekend I replaced the buttons on an old Valstar jacket with matte horn ones, for example, which I much prefer.
Of course, as with polishing, these are things you should do anyway, regardless of whether you're fighting the lure of retail. But it's good to know they have that added bonus.
Below are three things in that vein I did recently. Hopefully they might inspire some readers to do the same, and give a new life to beautiful clothing.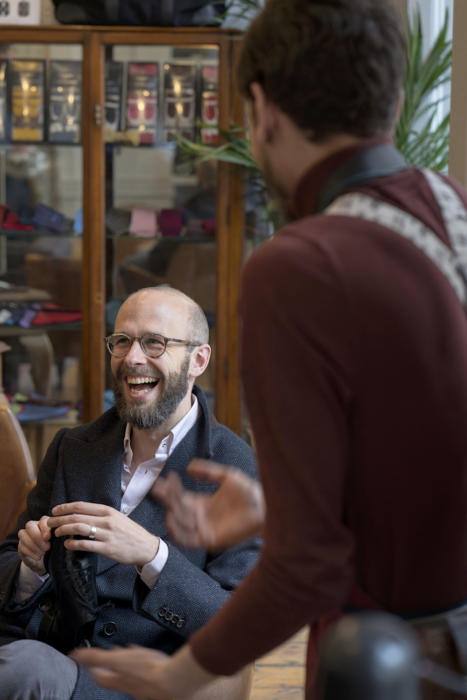 1 Patinating Foster & Son shoes
Readers who read my original review on these bespoke oxfords will be familiar with the issues they had.
Chief among them was the leather - its polish and its colour. The shoes were over-polished in an attempt to give them a patina, which quickly flaked off when they were worn.
I dealt with that myself, but the result was a flat, matte brown that meant I tended not to wear them, picking something with a nicer colour - even if it was not bespoke (such as my Paolo Scafora oxfords).
So I decided to take them to PJ at The Valet (previously 'The Jaunty Flaneur', who had done a great job on shoes for me in the past. He had darkened and given life to a pair of Edward Green Dovers, and cleaned an old pair of white bucks.
I asked PJ to turn these Foster shoes from brown to black (I only have one other pair of black bespoke shoes), with the subtlest of colour variation. Perhaps a little fading or antiquing, and largely in the back of the shoe.
The result was superb. A brilliant deep black, with a rust-like spottiness in areas at the back that only comes out in sunlight - and then only at a particular angle. They look 30 years' old.
What most impressed me was that PJ took my suggestions so well, even though it meant the result would barely show off the intricacy of his work. Indeed, he said he found it fascinating creating something that subtle - adding textured colour and then washing black layers over the top.
Patina services cost £145. the-valet.com
2 Altering a Real McCoy's T-shirt
One of the aspects I like most about workwear is the heavier, often circularly knitted T-shirts. They wear in wonderfully, and feel better worn on their own than thinner cottons really designed to be underwear.
The only issue with the technique is that the tees can't have much shape. The workwear aesthetic is already quite boxy, and the lack of side seams makes the fit even squarer.
I've always struggled to find good slim-fit T-shirts (see Son of a Tailor here; my current favourite is Japanese brand Iron Heart, but they sell out quickly). So I thought I'd see if a local tailor could add shape to a Real McCoy's one.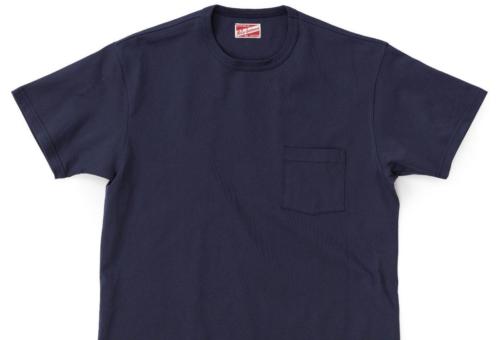 I used a lovely local outfit called Otherwise in Peckham, run by an old West Indian couple who worked in the rag trade for decades. They took on the job and charged £25.
I was very pleased with the result. Their experience even meant they gave good advice on slimming it slightly more in the waist than the hips, so it wouldn't sit up too high.
I had measured a T-shirt I liked to get the right proportions, and they executed perfectly. The McCoy's one is now my favourite tee.
There is a list of other places recommended for alterations and repair here. Do also read readers' comments and recommendations
3 Stretching Cleverleys
These dark-brown oxfords were the first ever pair of bespoke shoes I had made - nine years ago.
They've served me well, and I particularly liked the elongated last shape of the Anthony Cleverley design. (Though probably made a mistake in using that same shape for my monk straps.)
However, the fit was good without being perfect. They were always a tiny bit tight around my little toe. I never thought this was a big problem, until I realised I wasn't wearing them because of it.
It might seem silly to only change that after nine years, but I had been very pleased with them in every other respect.
It is, perhaps, a reflection of how one's understanding and experience of bespoke changes over the years. It can take a better-fitting pair to realise how your first pair could be improved. And then an external prompt to get on and do it.
I might also, nine years later, have become less patient with anything remotely uncomfortable. Becoming old, basically.
So, these were taken in to see George Jr and Adam, and we decided to put them back on the last with some extra leather around the toes.
Two weeks later, the results were great. If you knew what you were looking for, you might notice a slight swelling outwards at the point they have been stretched, but it's a tiny difference and has made a huge one to how they feel.
Stretching at Cleverley is free, part of the cost of bespoke. Similar services like reattaching a lining that is coming away would also be free. Bigger jobs such as resoling are not.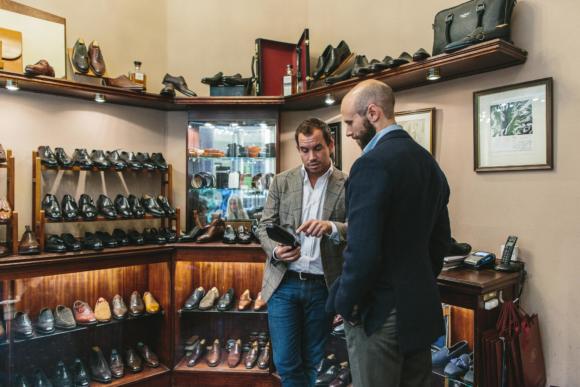 Patination photography by Mitchell Vito Helson @mitchellvito