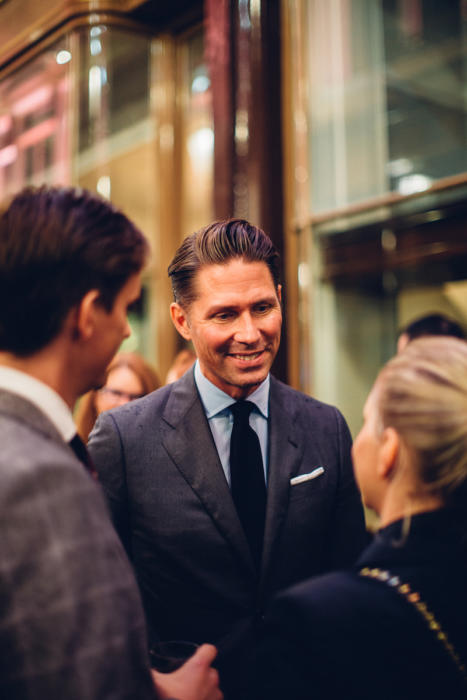 Over the years, it's noticeable that even the most fashionable, the most clothes-obsessed of men tend to narrow their tastes.
It takes decades, and often involves a lot of experimentation in their 20s and 30s. But by the time they reach 40 or 50, they've usually honed their look to something they particularly like, that suits them, and that fits with their lifestyle.
You can see this with men we admire on this site - Yasuto Kamoshita from United Arrows perhaps, or Mats Klingberg at Trunk (above) - as well as fashion designers, like Giorgio Armani or Ralph Lauren.
They still play with clothes every day. They still find new things that are interesting, and will work some of them into their wardrobe. But their overall look doesn't swing as wildly.
Ralph still wears menswear classics and mixes them in his high/low way (with admittedly, varying levels of success); Armani wears his white T-shirt and muted tailoring.
Kamoshita-san (below) described something similar when I spoke to him at our Japanese Symposium: "I love clothes and will always find them interesting," he said. "But what I wear for myself is actually quite restrained - usually mixing different elements related to tailoring."
So he might well experiment with bright-coloured polos under a suit, or bold-pattern jackets; but he won't suddenly switch to streetwear, or full-on Issey Miyake pleats.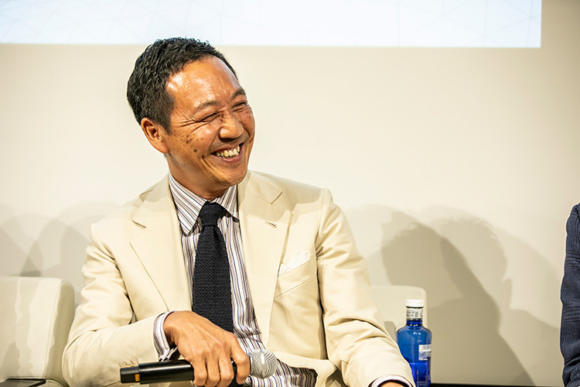 I find this interesting because I think it applies to many 'normal' men, particularly readers.
So many older readers have told me - usually at events - of the different phases they went through: the workwear phase, the all-black phase, the 60s tailoring phase. Before they settled on something rather particular, and personal - and that often combined many of those elements.
It's perfectly natural, if you're passionate about clothes, to be excited by things that are new. But over time you learn that you need to filter those for things that work for you.
Those readers might find it reassuring that this is a path also trodden by the fashion industry as well. Designers often experimented when young, as well, before focusing on the black-and-white, velvet-and-denim of Tom Ford, or blue-on-blue of Noboru Kakuta.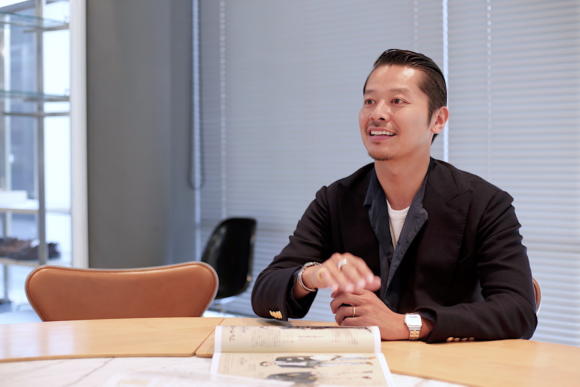 It's a difference I think you could also see between Tatsuya Nakamura and Tomoyoshi Takada (above) when I interviewed them last year.
Takada, being younger, experiments far more with his outfits - mixing together more styles and genres. Whereas Nakamura, from what he said, clearly has a more definite sense of what suits him.
Physical ageing is probably also a factor as we pass 50: we may not be as slim, as athletic, or as hirsute, and can perhaps get away with less.
I've noticed this gradually in myself in the past five years or so.
Although I've never been into high fashion, and have shied away from anything too trend-driven, I have tried everything from the most formal English tailoring, to workwear denim-and-hoodies, and Ivy madras-and-seersucker.
I find I'm settling into not one of these three, but my own personal combination.
I wear hoodies less, preferring a crewneck sweatshirt. But I also lost the passion for high-waisted trousers, waistcoats and tie-bars a while ago.
My sweet spot involves cashmere or tweed jackets with flannels or denim, draped suits in cotton gabardine or cord, and casual shirts - whether oxford, denim, linen or piqué. Often mixing tailoring with other genres.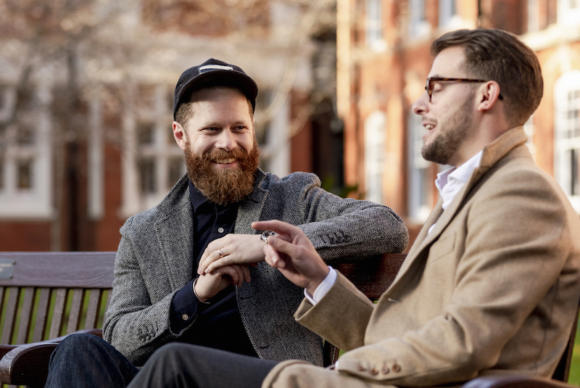 This theme is something Jamie Ferguson (above) touched on in his recent piece for Permanent Style (sitting alongside James Allen - who has a particularly honed wardrobe). And it's something I discussed with Scott Schuman, The Sartorialist, during a recent interview on Instagram.
Scott remarked how much he likes wearing something approaching a uniform; how many times he has tried colour over the years, and decided it just isn't for him; and the point he realised so many designers are the same.
Scott was wearing a black polo under a black suit on the call (he admitted getting dressed up just for us) and said he could happily wear this all the time. His wardrobe is apparently all navy, grey and black.
And in fact I was wearing a denim shirt, T-shirt underneath, and tweed jacket. My go-to.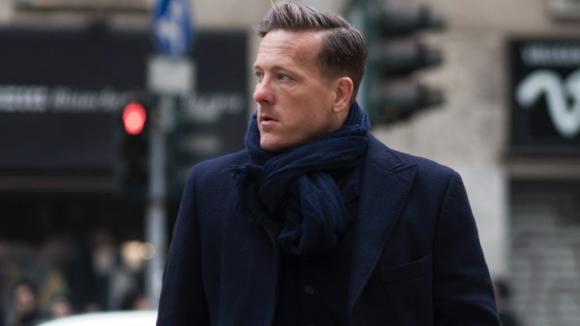 Scott includes a chapter on this tendency in his upcoming book - Man - and emphasises that, just because you dress with less variation, it doesn't mean you stop wearing new clothes.
They're just more likely to work within smaller circles of your existing wardrobe.
At the most adventurous (on the edge of that circle) for me, this might be baseball caps. I hadn't really worn these with my other clothing until recently, but I now do it more - because the contrast with tailoring fits with how I dress.
And an example of something less adventurous (closer to the centre of the circle) might be awning-stripe shirts, or very tonal combinations.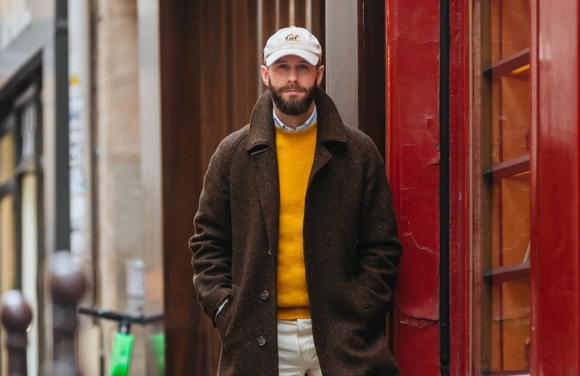 This honing of your look doesn't mean you stop being interested in fashion more generally, either. You can still appreciate it, comment on it, watch and absorb it, as an artistic pursuit.
Designers come up with the most wildly original shapes, patterns and proportions, all while dressing conservatively themselves.
Now, you don't have to be quite as narrow as them, or even as elegant members of the menswear community like Klingberg or Kakuta (below).
But I would say it's worth considering what your style boils down to, and what you get most enjoyment out of. Particularly in these uncertain times, it might mean you end up buying less. And indeed wasting less - buying fewer things that are rarely worn.