Should you dress for yourself, or for others?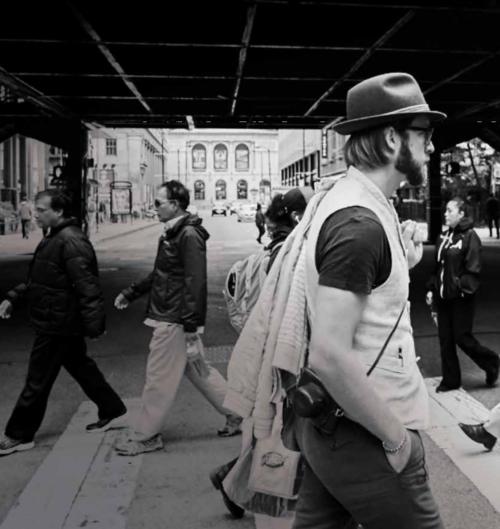 Should you dress for yourself or for others?
Unsurprisingly, the answer is both.
Anyone that dresses without any regard for people around them is probably being rude, and certainly inconsiderate.
Dressing purely to conform, other the other hand, is just sad. Whether the result is natty or sloppy, you shouldn't spend all your time worrying what other people think.
As with many style spectrums we cover, the best option is somewhere in the middle, with nuance that depends on both culture and personality.
Yet that doesn't stop people on social media from shouting things like 'Dress for yourself!' or more ridiculously, 'A gentleman dresses for himself!'
It's not true and it's not helpful.
Clothing is social. Always has been. There's nothing wrong with being unusual or rebellious in what you wear, but don't pretend it doesn't matter what impression it gives.
In fact, usually rebellion depends precisely on the contrast with the clothes everyone else is wearing.
A punk striding down Regent Street in the 1970s - complete with mohican and studded jacket - is only saying something because he's different. If his bank manager dressed the same way, the effect would be lost. He's not actually dressing for himself.
Indeed, were someone to be dressed that same way today, they would have much less impact. There may still be few punks around, but the look has long since become familiar, rehashed and commercialised.
Today - as readers often point out - looking smart or simply dressed-up is more likely to be unusual.
I also think classic menswear enthusiasts - perhaps even some PS readers - forget that even the concept of elegance is social.
Something elegant is refined, simple and effective. Clothing that rubs the wrong way against its surroundings, that looks out of place, rarely has grace or elegance.
This is particularly true with the idea of a 'gentleman'. The reason it's ridiculous to say that a gentleman dresses for himself is that the core idea of gentility is being considerate, and respectful.
A gentleman doesn't necessarily wear a suit, and he's actually unlikely to drive a flash car or wear a flash watch. But he is certainly polite and thoughtful - and that includes dressing appropriately.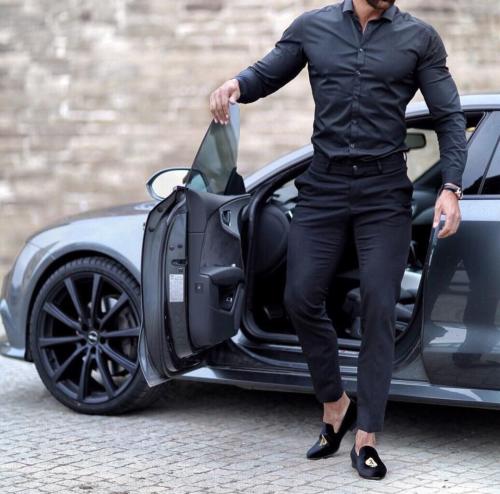 So, both extremes are nonsense.
What about the subtleties in between? How much should we go against the grain?
For example, if everyone else is wearing jeans and a T-shirt, can I wear a jacket and tie? No tie? A jacket and jeans? Just a shirt and jeans? How far do I slide?
Here's how I think about it. The choice is personal - it's up to you. But that choice is measured in society's terms, not yours.
So society sets the norm. It is a measure of what people usually wear, the average, and it determines how much your outfit stands out.
This varies between countries, between cultures, and between town and country. But the point is you have no control over it. This is why to some extent you are always dressing for other people.*
Then you decide - based on your own circumstances and personality - how far you want to veer away from the norm.
I like to find a balance where I look well dressed, but stand out as little as possible. This is the little area I play in, just to the left of centre. It means I'm often a little bit smarter than the average, but not much.
Usually the difference is in the quality and the cut of my clothes, rather than the category: my shirt and chinos will be very different to someone else's shirt and chinos.
I might look a little unusual when I'm waiting at the bus stop, wearing a jacket, flannels and loafers. But others are there in dress shirts, suit trousers and oxfords. The jacket puts me one notch smarter, not 10. The bigger difference is mostly cut, not category.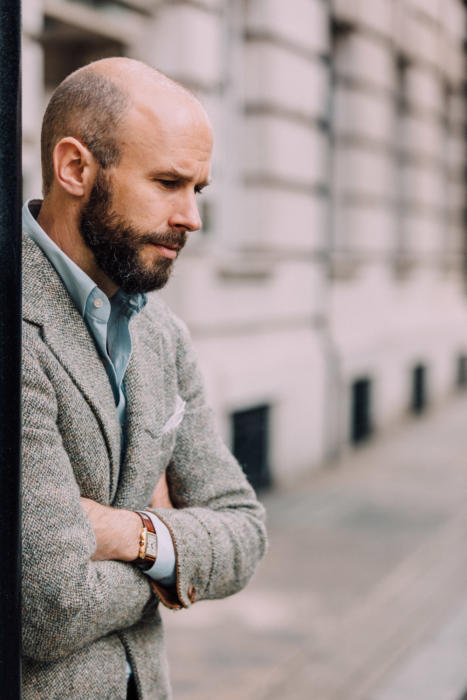 This is only my preference. I happily enjoy seeing others dressed as intelligently, but veering further from the norm.
If my buddy Ethan (below) were there in a towelling shirt or bow tie, he would stand out more. But that's him, and he's no less aware of the social context than I am.
His context is also different. He's often commented that nothing real feels odd if you spend your time around Harajuku in Tokyo. And no one has any expectations of gaijin, as they're seen as separate from Japanese conventionality.
Plus of course, he runs a menswear shop. As Ethan said to PS here, he sees it as his job to push the style in every interesting direction he can think of, so customers can take little pieces of it they like.
If you talked to him and learned he was a menswear designer, everything would make much more sense.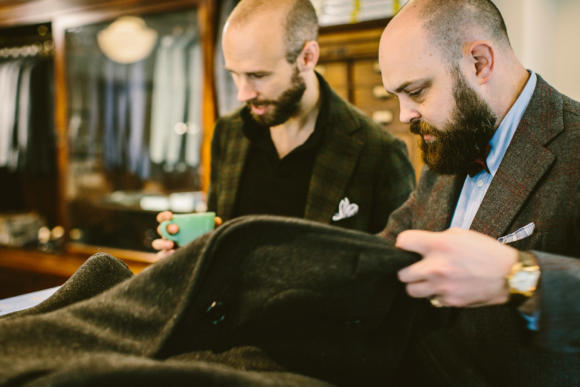 The only thing I struggle with sometimes, is whether it's foolish to change clothes based on context.
For example, I could feel self-conscious wearing a pocket square in the suburb where I live, but wouldn't when I got to the end of my commute, in Mayfair.
I go back and forth on this, but in the end I think the most important thing is to feel comfortable. So if I don't, I take it out.
No one really just dresses for themselves, or just for others. It's a false dichotomy.
Everything and everyone is somewhere in between. That's where it gets interesting.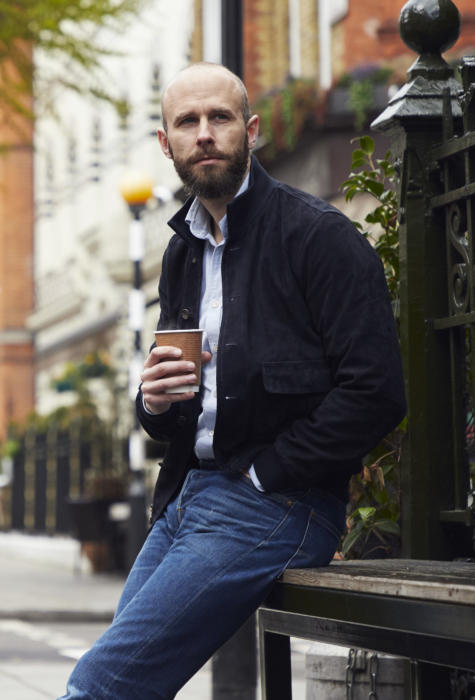 *This is also why there's nothing wrong with dressing differently as long-term fashions change. As people dress more casually - and they have been gradually for over 100 years - the average changes. So if you stand still, you drift further from the average and stand out more.
I personally think it's better to maintain your distance - how unusually you dress - rather than a particular style. A good example being wearing handkerchiefs less.
I'm sure there's a mathematical way to phrase this - if there is, please let me know!
The top image is courtesy of Optimo Hats. Interestingly, Optimo specifically talk about their hats as being for individuals - for those that don't dress like others. Unlike most hat companies I know, who emphasise getting everyone to understand and wear them.