Staples for a hot climate – Reader question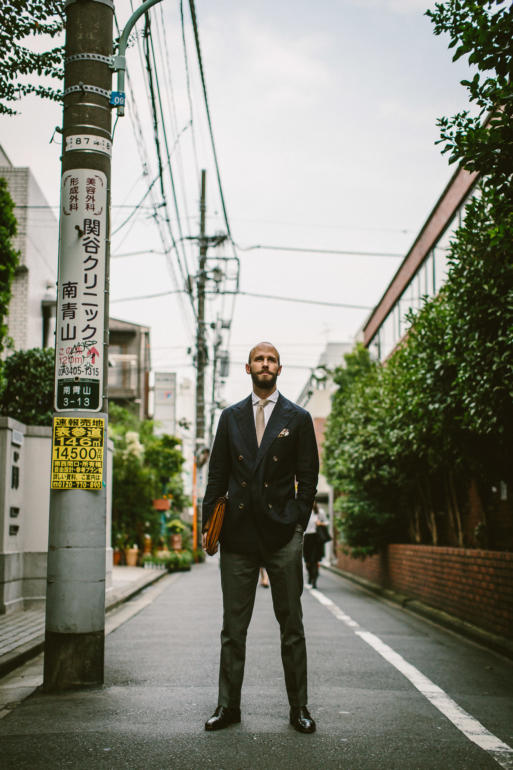 Dear Simon,
I recently read your 2014 article, 'The staples of a good wardrobe' and was wondering how you would modify it for warmer climes like Hong Kong and Singapore?
Grey flannel isn't a great option for most of the year here, cashmere is hard with the humidity, and an overcoat is less needed than it is in the UK.
I'm trying to decide what sort of jacket to have made while Solito is here in HK – donegal tweed vs cashmere herringbone etc and what would work better in this weather?
Thanks
Harry
Hi Harry,
Thanks for the question. Apologies for not replying to it sooner (and to all other readers for not featuring many reader questions recently).
The topic is timely, even if it might not seem so right now in the northern hemisphere.
For while it's cold outside at the moment, warm weather will be here in four or five months, and having bespoke tailoring made requires planning ahead.
My five wardrobe staples for hot, tropical countries like Hong Kong or Singapore would be:
1 A navy worsted suit
This one goes unchanged from the first list. Still the most useful and versatile thing in a tailored wardrobe, and perfectly wearable in warmer weather.
You may end up going for a lighter weight of wool, say 9oz rather than 11oz, but bear in mind how much time you actually spend indoors, in air conditioning. And that heavier cloths will usually last longer and drape better.
2 A high-twist grey suit, such as Fresco
High-twist wools are generally more breathable than other worsteds, and hold their shape better than cloths of an equivalent weight.
The classic here is Fresco from J&J Minnis, though I find it a little too harsh in texture and prefer Crispaire from Holland & Sherry. Do consider other high-twists your tailor offers though. There isn't much difference between them.
These cloths are often particularly nice in shades of grey, and make nice trousers as well as suits. I am wearing a pair of grey Crispaire trousers in the image above.
3 A navy hopsack jacket
Inevitably, these lists have some boring choices in terms of colour and pattern. Plain navy, then plain grey, then the odd check or paler tone.
But this is because they are simply the most versatile. They are the staple of the wardrobe. They go with the most things, you will end up wearing them most often, and they are more suitable to more situations.
Hopsack is particular weave of cloth and very useful in lightweight jackets. It can work for trousers too, but in heavier weights. Otherwise it can be too delicate.
If you want a little interest, and variation from that navy suit, then perhaps go for a double-breasted style rather than a single. Pictured above is my DB jacket from Neapolitan tailor Elia Caliendo.
However, it's worth noting that much as I love this jacket, I am currently having a single-breasted version made (by Ettore de Cesare) as that will be certainly be more versatile.
4 Pale silk/wool/linen jacket
As a slightly more casual jacket - and perhaps to go with those grey Fresco trousers - I'd have something in a light colour, either plain or with a subtle pattern.
The colour is most likely to be some version of cream, tan or a similar light brown. My tan jacket from Elia is a good example, as is my oatmeal one for winter.
Other than pale grey, which can be hard to combine with trousers, this group of colours is the most versatile and conservative. Others tend to be too bright for a professional environment.
A subtle pattern will be most useful, with bold windowpane checks a little too loud. And pure linens may also be too casual - sharp and stiff when first worn, and becoming very wrinkled over time. Most summer jacketings from Italian mills like Loro Piana or Drapers tend to be some mix of silk, linen and wool instead.
5 Linen bomber or blouson
Last but by no means least, an even more casual jacket to be worn with high-twist trousers or with chinos (many brands now do nice cotton/linen mix ones for summer).
Where the pieces listed in the original piece were suede or cashmere, here we go for a linen one. (Cashmere's natural warmth makes it particularly problematic in warm weather, while suede will not breathe.)
And as before, in navy. Readers may remember my navy Hermès bomber from the summer, which is perfect (Hermès generally do a version every year). But other Italian brands like Loro Piana or Corneliani will often have similar models.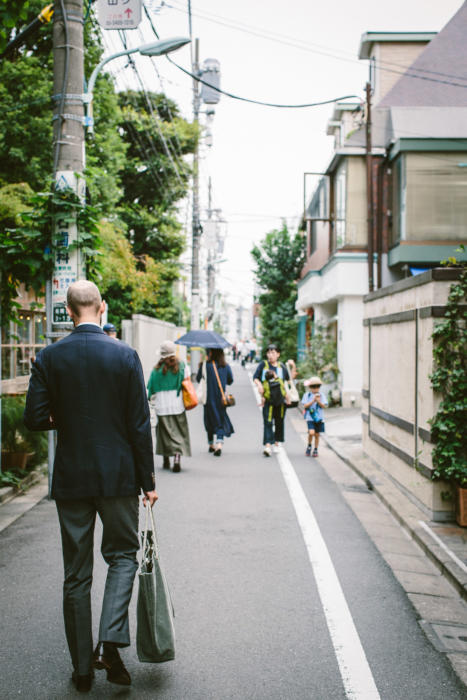 Also pictured: