Esquire 'Five Fits' feature: Tonal shirts and jackets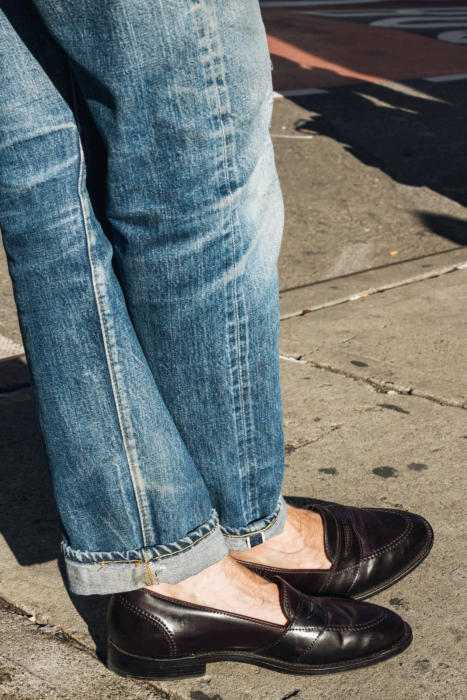 Esquire magazine in the US recently profiled me for a column - their 'five fits' feature.
It's run by Christopher Fenimore, who has been into menswear for about the same time as I have, although he was a little younger when he started.
It was fun talking about the early days of #menswear and what it felt like in New York - as opposed to London. The growth of Tumblr, particularly for Christopher and his street shots; the big deal that was the opening of The Armoury; the expansion of blogs and then explosion of social media.
We conducted the shoot while I was in town for our New York pop-up, and the five outfits were a little limited by what I was able to fit in my suitcase; a couple of items repeat across them.
However, there was one outfit I've particularly enjoyed in recent months that I'd never shown on PS, so I thought was worth featuring (below).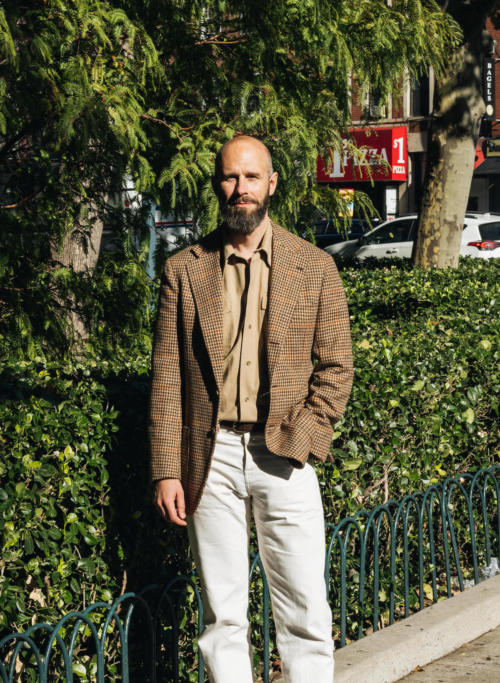 It's basically an extension of the tonal dressing we've discussed in the past - eg here for greys and cream, or here for brown and charcoal.
But whereas those were quite smart, the tonal beige colours in the shirt and jacket here are more casual.
The shirt is a vintage US Army piece, and there are equivalents from many militaries in many vintage stores. The fit is blousy, but I'm fine with that in a casual shirt, and more importantly it has a wonderful texture - soft, worn, with the odd nick and scratch that speak of years of service.
The jacket is my gun-club tweed from Ciard of course, and the fact it is a similar colour to the shirt pushes the combination I think towards the unusual and less traditional - certainly compared to that grey outfit in Paris.
These tonal pairs are a fun area to play around with - grey shirt under grey jacket, black knit under black jacket, and of course navy under navy - without ever being over the top, given the colours are subdued and any pattern small enough to be barely more than texture.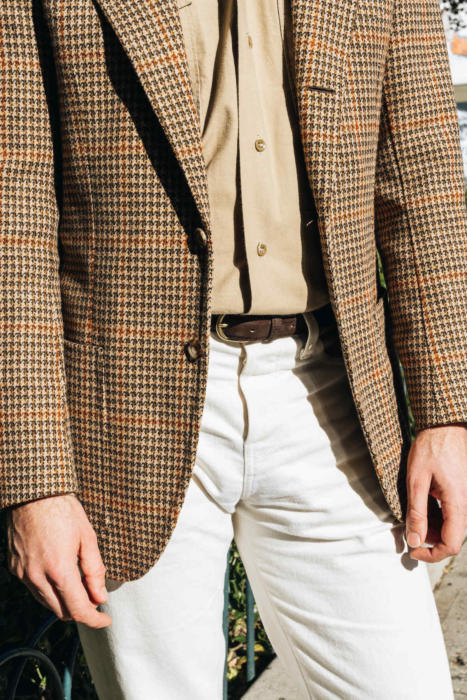 On the subject of vintage shirts, it's a category I was initially sceptical about - certainly compared to something like outerwear.
But a few pieces have changed my mind - this army one, the red flannel featured here, and an off-white denim I picked up at Stock Vintage.
There will always be compromises in fit, but if you have the body of the shirt altered then the compromises are normally limited to the collar (less of an issue if you never wear a tie) and sleeve length (only an issue under jackets, as I always roll my sleeves when there's nothing on top).
And in return you get something that has often worn in and slightly frayed, lending it an old-world elegance that many seek in a button-down oxford, or I love in my 12-year-old denim shirt from Al Bazar.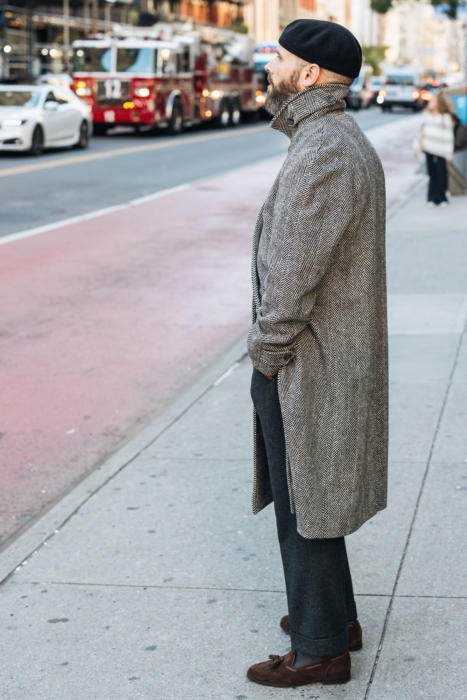 You can read the full interview with Christopher on the Esquire website here.
It's quite conversational, and easy to skim through, but covers several interesting topics. We reflect on the growth of menswear since it started becoming more popular, for example, and the idea I discussed with Ethan, that that market is maturing.
Carl and Oliver embody a lot of that in what they make for Rubato, I think. And it's reflected in the list of things I give as menswear staples in that article, such as a really well-fitting, quality navy crewneck.
The Rubato crewneck is a little higher at the back, so it works for everyone without a shirt. It has that V-shaped silhouette that they've moderated now and works really for everyone. And it's a lambswool that's strong and not precious.
Anyone could wear it with a pair of old jeans at home or grey flannels to the office, and look more stylish both than the average Joe and the guy in a waistcoat and double monks that 15 years ago, I, Christopher and many others aspired to.
Appreciating that is a real sign of maturing style, for me.
The other four outfits that Christopher shot had some nice angles, and I've reproduced some of them above and below. They should all be familiar to readers, but if any aren't just shout.
Esquire interview here
Christopher is @c.fenimore