Wellema bespoke felt hat: Review
This is my first hat from Cody Wellema, the LA-based craftsman that we covered the background on a couple of weeks ago.
A hat from Cody is an investment - something that is truly made to last for years, and to be cleaned, reblocked and looked after. To reward time and care, as well as money.
It is also, of course, part of tradition in excellence and craft that perhaps deserves support in its own right.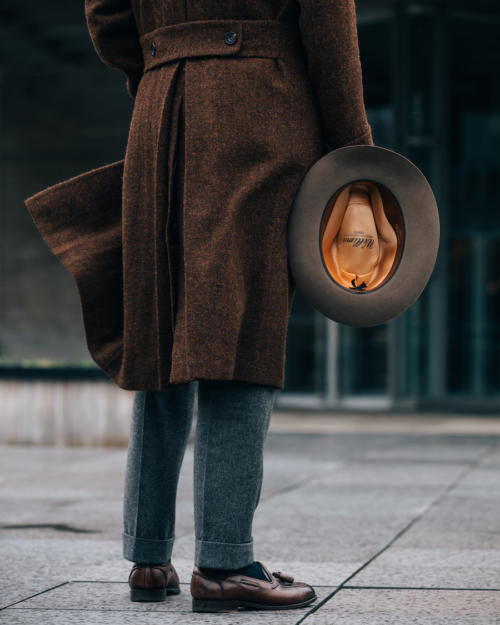 So, how good is Cody's hat, and how does it compare to others?
Well, it is a beautiful felt hat: well-made and well-fitted, in beaver. These are the most important things, and the ones that separate it most from the majority of hats, made in rabbit or hare, to standard sizes.
Having owned hats in beaver for a little while now, I don't think I'd ever own anything else. Because it wears in so nicely, is so tough yet luxurious.
And having a fairly unusual head shape (extra long oval, around 15% of Western men) I would find ready-made hats, usually made to a standard long oval, too annoying.
They gape a little at the sides, or the brim buckles. There is nothing in between, even if you put felt strips under the sweat band (as most shops that find you have this problem, recommend doing).
This is a luxury, to only buy at this level. But even if you wear hats regularly, you don't need more than two or three. Perhaps one panama for the summer. So the total cost is not huge.
I'm not a good test case, given I need to review makers for this site. But any capsule wardrobe would never include more than one or two felt hats.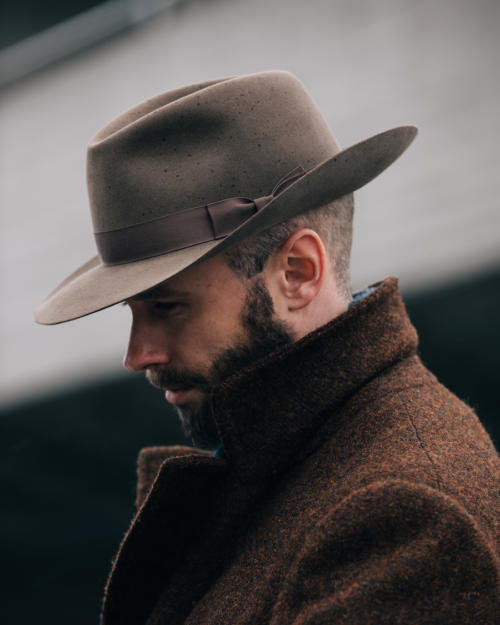 (In the image above, the wind has caught the back of the hat rather - that's not the normal line of the brim.)
Those are the most important points about this Wellema hat.
But how about the next level of detail down?
Well, the fit is good, though perhaps a bit tight. I've worn it about a dozen times so far, and even though that has softened it a little (particularly the two times in heavy rain) it is still a close fit.
It's absolutely wearable, but I can imagine Cody being a little frustrated and wanting to take it away and stretch it a little.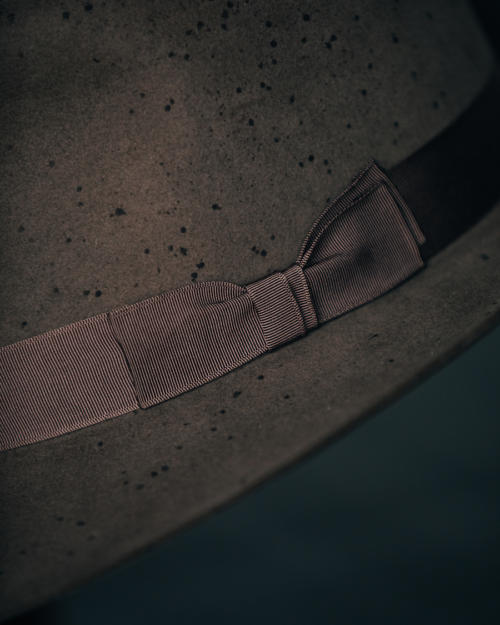 The hand sewing inside and outside is lovely: the hat band, the sweat band, the lining and the bow.
I went for a classic 'kick' bow, where one end is slightly raised out from the rest, which is very classic.
In the past I've had a box bow at the back (Stephen Temkin), and a gathered bow (Optimo), both in an attempt at something subtler and perhaps more modern.
But in the end it didn't make much difference to the look of the hat or how I felt about it, so I've resorted to something standard.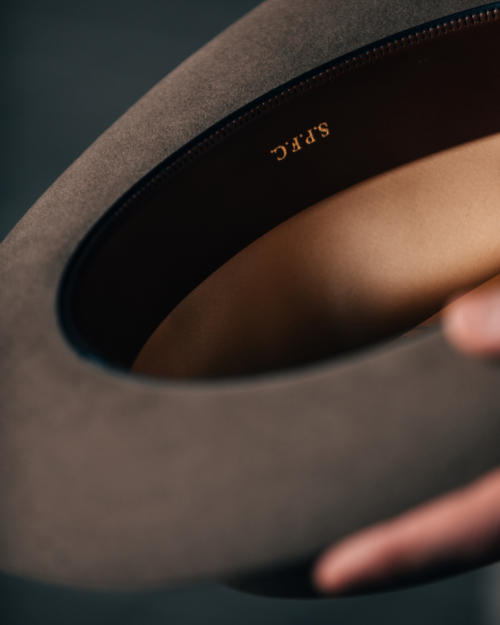 The sewing of the hat is worth emphasising because it's such a big part of the making (in terms of time) and because it's a significant point that will separate two hats made of the same material (alongside fit).
There are cheaper hats made from beaver, but they often lack this level of finishing. Good sewing should look like machine work, it's so fine; and be virtually invisible, because it's tucked behind the ribbon or bow.
Cody agreed that the brim width I normally have (7cm) and the slightly short, tapered crown are both good on me, so those are the same as previous hats.
The one thing I did notice is that the crown was shaped to be lower on my head than other hats, which didn't quite work, creating a small ridge at the back when I first wore it.
But beaver is very malleable, and that ridge dropped out after a few wears.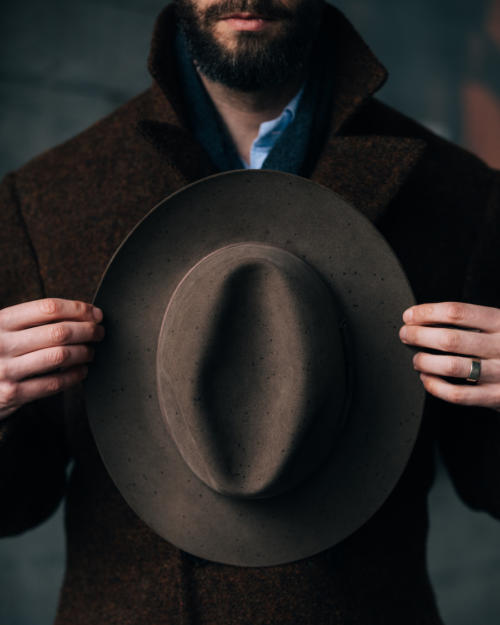 I'm sure one of the first things readers will ask is how this compares to my Optimo hat.
I've deliberately left that question to the end in order to try and deprioritise it. Because there aren't any really significant differences - certainly compared to how much hats on this level differ from the rest of the market.
It's not like tailoring or shoemaking, where there are really distinctive styles to each maker, in everything from the last to the waist to the toe shape.
It is, perhaps, more like shirtmaking - where there are small differences in collar or cuff style, but the biggest difference is tiers of quality or handwork.
Optimo does use some extra processes, particularly to add strength to the felt, but those are the kind of things that tell over a decade, not a month, and hard to pass comment on at an early stage.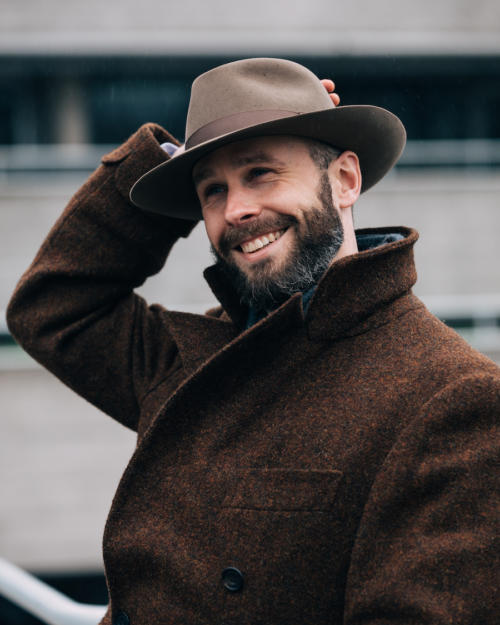 The biggest difference might have been style, if I had gone for a western-style hat like Ethan Newton and others wear, and Cody does a lot of. But that's not me, at least for now.
As I mentioned in our first post on Wellema, that's something I would want to explore in person with Cody, ideally with his whole range of hats at our disposal. And a leather jacket.
Of course, customers will have to make a choice between makers, if they're buying a hat. But I would suggest they do so on the basis of access (neither Wellema nor Optimo are easy to see in person, or indeed Stephen Temkin) and perhaps styles they like, before anything else.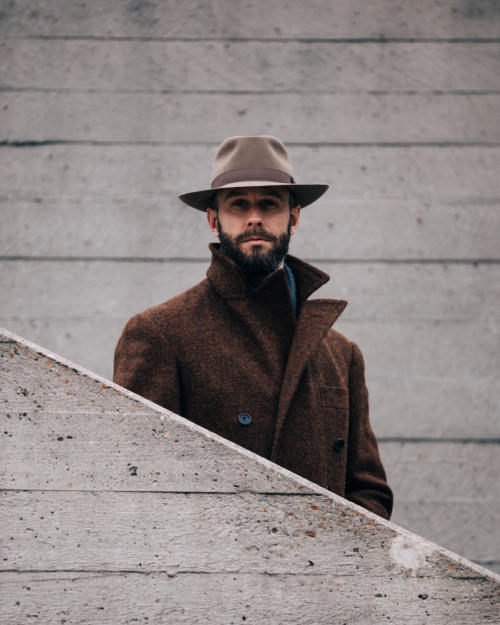 As a footnote, I thought readers might like to see the choices I had for the silk ribbon (below).
As noted in my first piece on Stephen, the ribbon makes an amazing difference to the overall look of a hat - felts can look green, brown, grey or even yellow depending on the ribbon colour.
Between the four - thin brown, beige, thick brown and dark brown - I went with the safest option probably, the thick (and standard) width brown (bottom left).
Thanks to all those on Instagram that helped me make that decision. I actually went against the majority (who wanted beige) but the comments helped confirm my rationalisation.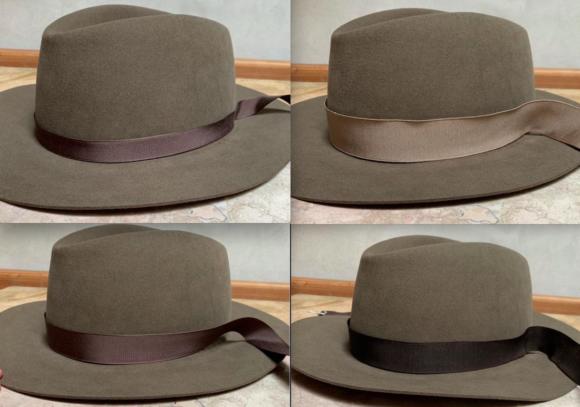 Other pieces shown:
Liverano & Liverano tweed overcoat
Fox Flannel trousers made by Whitcomb & Shaftesbury
Belgravia loafers by Edward Green
My hat: Pure beaver, dress weight (approx 4.5oz), pecan colour, standard/bald finish
Photography: Milad Abedi