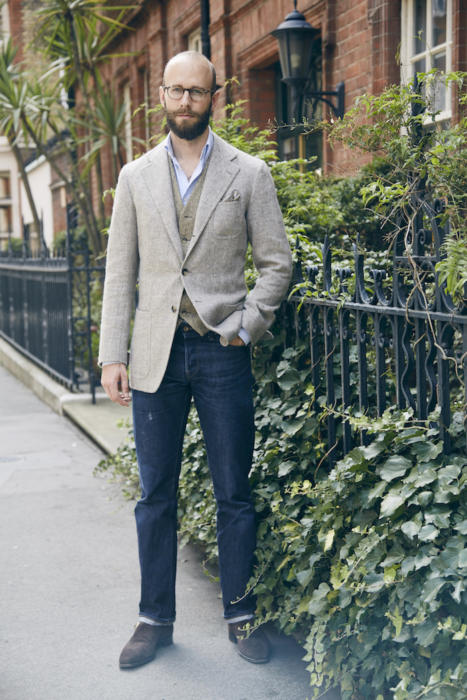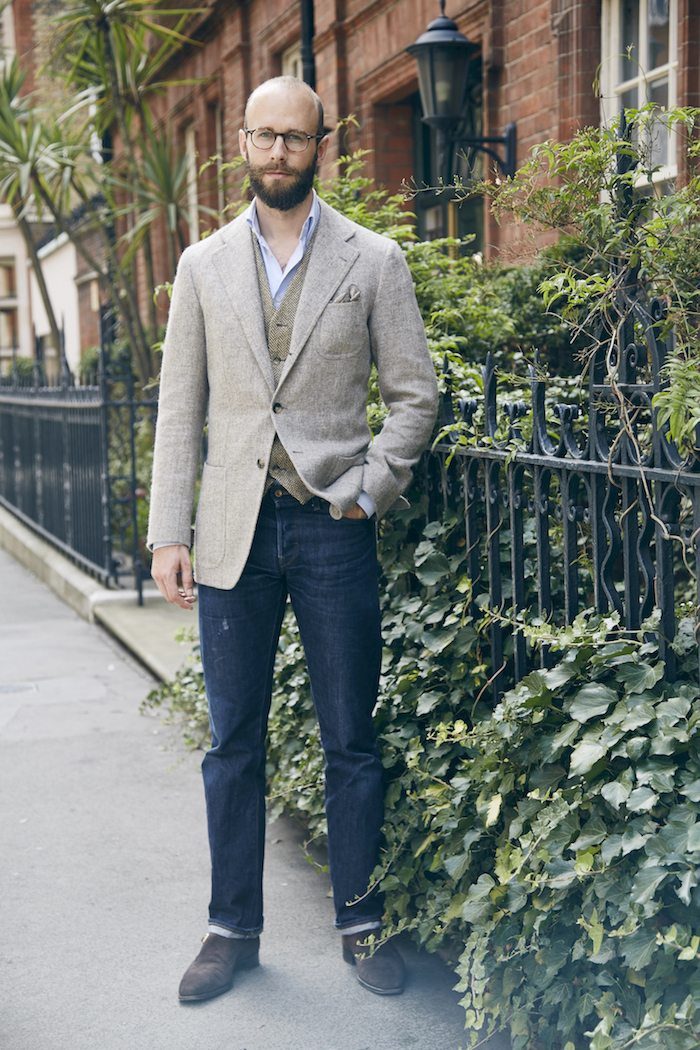 If there is one question men ask more than any other, it is how to wear a jacket with jeans.
Behind this usually lies a desire to dress up an outfit without appearing too up-tight.
Friends in the creative or digital industries often have this problem. When your start-up company grows from two employees to 20, how do subtly indicate your authority, or seriousness, without wearing a suit?
A jacket is normally the answer, and usually the right one. But it cannot be just a suit jacket separated from its trousers. For the jacket to work, it must be similar in formality to the trousers – which normally means rougher or just more textured material than a smooth suit.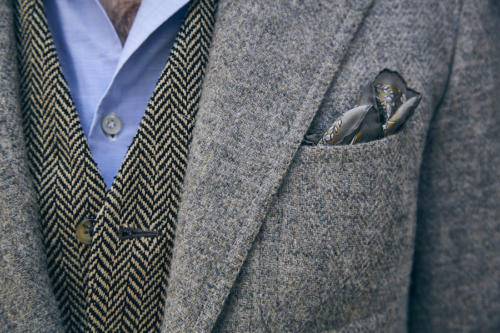 This jacket was made by Neapolitan tailor Elia Caliendo in Permanent Style tweed – one of the first collaborations we ever did here on Permanent Style. Although it is fairly smooth for a tweed, it has easily enough texture to go with denim.
The casual design of the jacket – minimal structure, shirt sleeve, patch pockets – also helps to lower that formality. It's one reason I pretty much always wear Neapolitan tailors with jeans (the tailoring goes with other things, but jeans only go with them).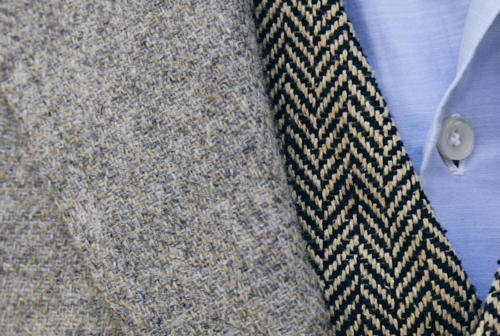 The outfit is made a little more tricky by the addition of a waistcoat, which can be very hard to wear casually.
But as described on last week's post on this waistcoat, it's chunky weave and casual design make it a good match.
The handkerchief is silk, but in very muted greys and browns (from Drake's) that mean it effectively sinks into the background.
Often when you wear a handkerchief in a casual outfit, this is its role: a relatively anonymous pocket filler. Cream or white linen works just as well, but if you wear silk, best to keep it as subtle as this.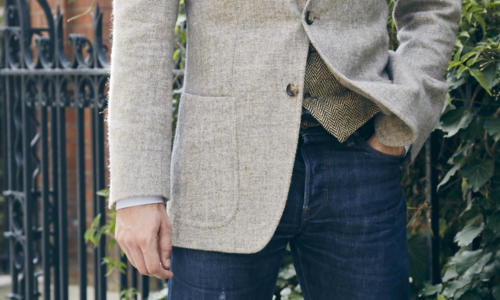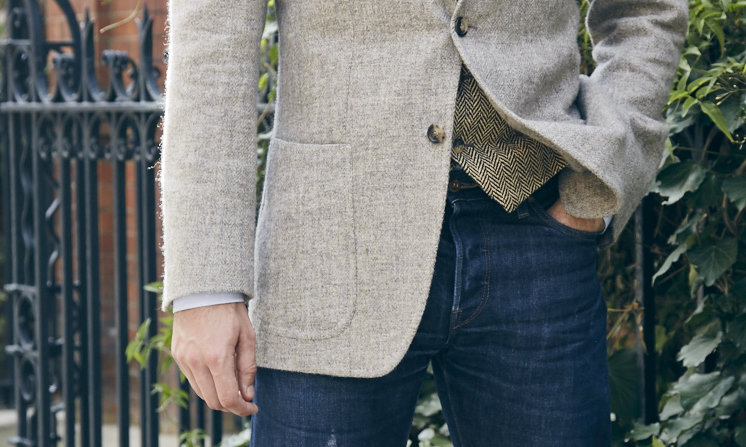 The bespoke jeans from Levi's are wearing in nicely. This is the mid-rise pair of the two I had made; the other is high-waisted and would actually have been a better match for the waistcoat.
Button-down chambray shirt from Luca Avitabile. Old Alfred Sargent suede monk straps on the feet.
As ever, the links in the text above, and the suggested posts below this, provide more information and background on all the pieces and the artisans that made them. I highly recommend them all.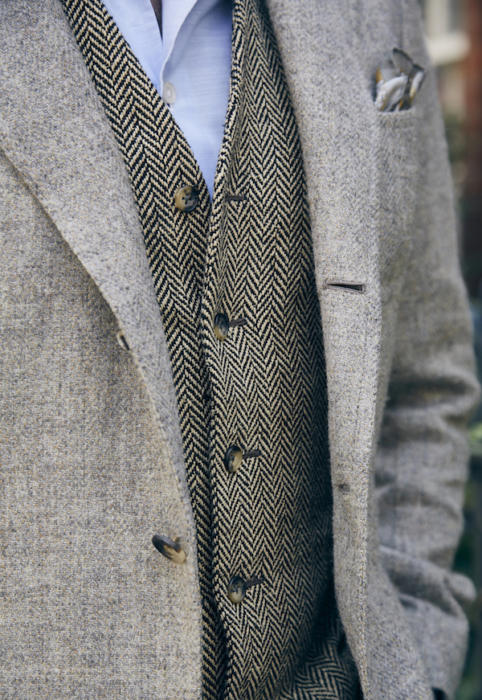 Photography: Jack Lawson