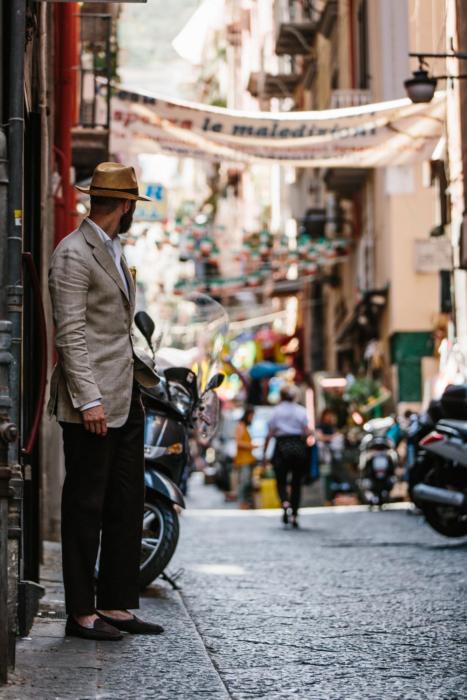 Shoes can be one of the trickiest areas for clothing in the summer.
Unless we require a jacket, it's pretty simple to wear a well-cut polo shirt on top and drapey linen trousers on the bottom, and stay cool.
But shoes are always required, and unless we resort to flip-flops (which, if elegance is the aim, we won't) those shoes must cover all of the foot.
So as our feet get hotter, we have to play with different materials, soles and structures. Below are the five I wear regularly in the Summer, and have coped with pretty much all levels of formality.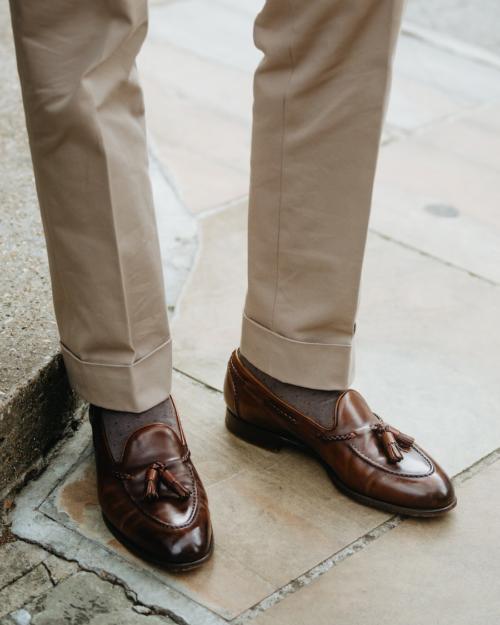 Dress loafer
This is not a specialty summer shoe, but when you have to be your smartest (eg with a suit), a loafer will generally be cooler than an oxford or derby, because more of your foot is exposed.
I wear loafers such as the Belgravia from Edward Green (above) or Chadwick from Gaziano & Girling. Unlined options can also help in the heat, such as the EG Ventnor (unlined version of the Piccadilly), but I find that's mostly in comfort when your feet are irritable, rather than actually being cooler.
Given the formality, I would still wear long socks with a suit or jacket/trouser and these shoes, but perhaps in linen rather than cotton.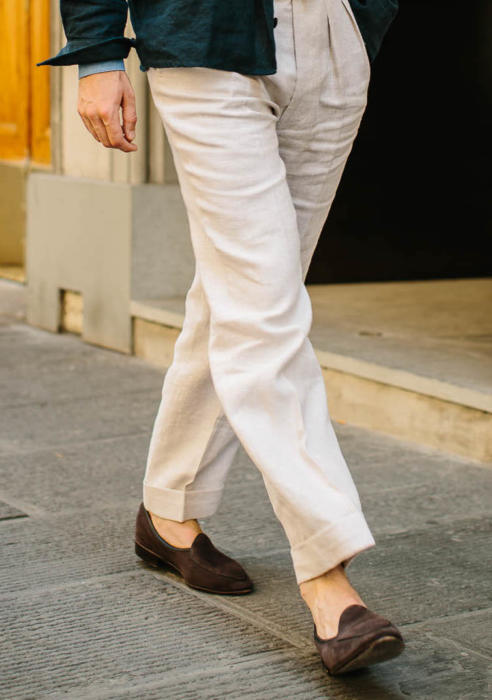 Belgian shoe
The Belgian is more of a Summer-specific shoe. With its lightweight construction and usually soft, unlined upper, it is rather cooler than a standard loafer. However, those that require support in their shoes for example, through the arches, might find them uncomfortable.
The Belgian that's been particularly popular in recent years is the Sagan from Baudoin & Lange, primarily because it improved substantially the materials used in such shoes. With smarter clothes in very hot places/seasons, dark-brown Sagans (above) are my shoe of choice. Always worn with a hidden sock.
The biggest issue with Belgians is the style. They're not really smart enough for a suit or most business environments, leaving you to fall back on the normal loafer, above.
And they're a little dainty for some, rather like a slipper. Although for others, that's part of the appeal: the same guys that would consider a slipper from Stubbs & Wootton to be equally fair game for summer shoes.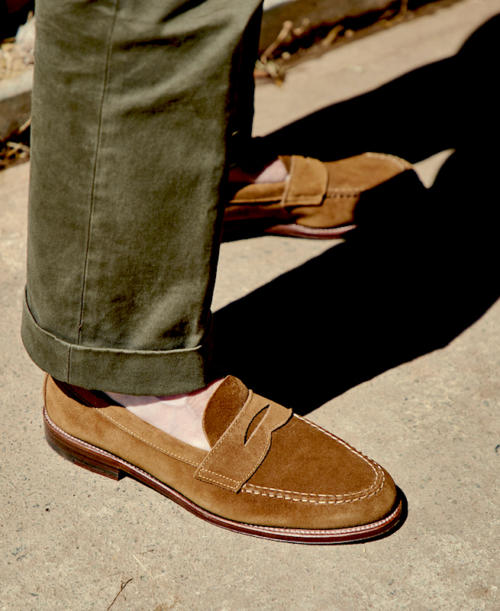 The Alden LHS
The other loafer I wear consistently throughout the Summer is the Leisure Handsewn (LHS) from Alden (above). It might be the most comfortable shoe I have. The LHS's unlined upper, flex welt and sole make it really soft, and I can't think of any similarly smart shoe that I'd be happy wearing with no socks at all, at least for a few hours.
The only downside is that its wide last and moccasin toe make it rather casual, and as such I don't wear it with tailoring. It is, however, equally at home with denim, workwear chinos and shorts.
It is similar in style and comfort to a dressy boat shoe or moccasin, with its hand stitching and lack of lining. And I'd put those shoes in this same category therefore – my favourites are from Ralph Lauren (shown at the bottom of this post). There are better makers (such as Paraboot) but not in this upper and sole colour.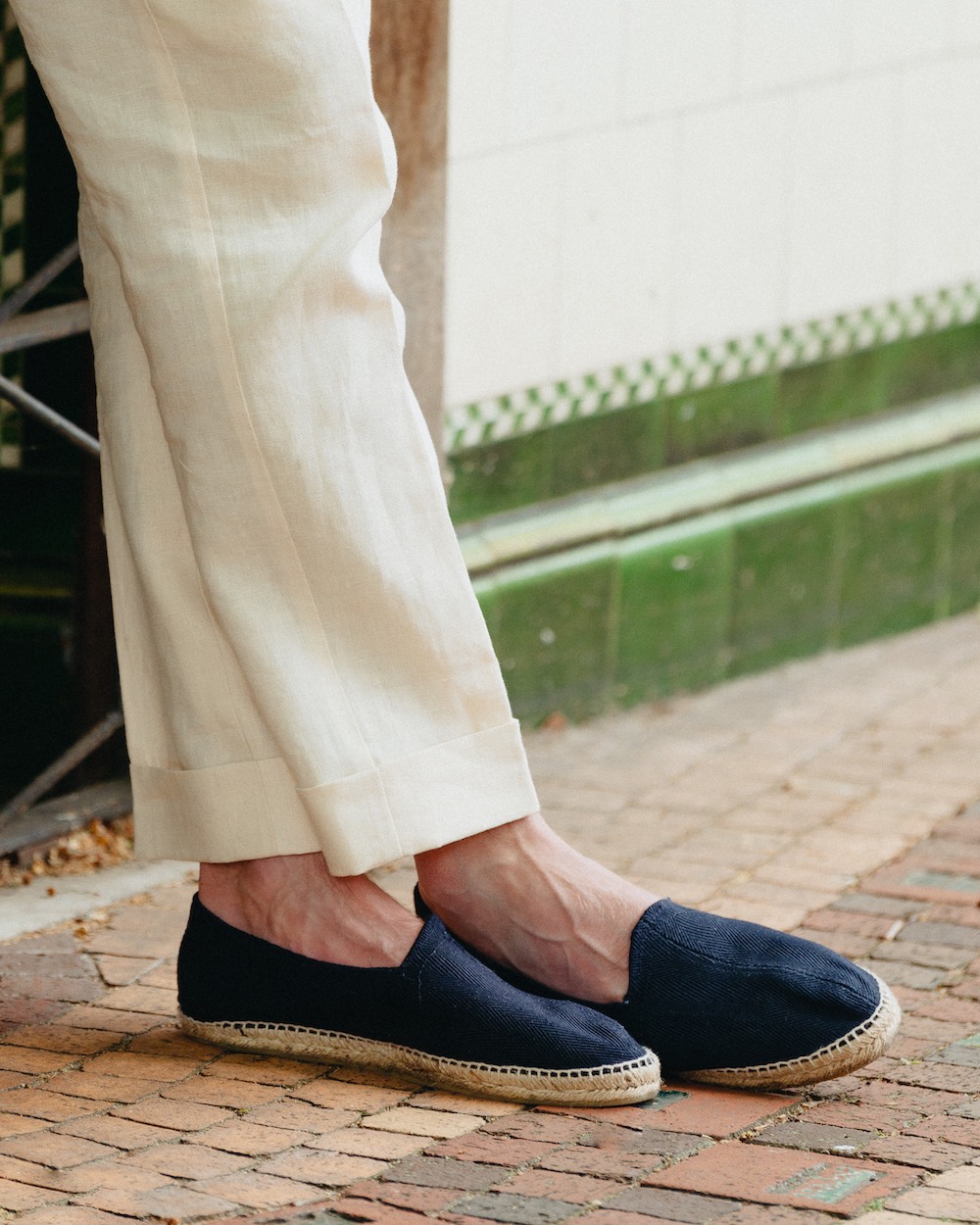 Espadrille
As we descend this list in terms of formality, it's noticeable how many of the items are more versatile than you might think. All of them could be worn with that polo shirt and linen trousers, for instance. And the bottom three would all be fine with shorts.
I've written in more detail here about my love of espadrilles – and there's lots of information in the comments about their history and suggested makers too (thanks for that, lovely readers).
For the moment, suffice it to say they're pretty much as cool as a sandal, but don't reveal your toes. They're not just an improvement in terms of elegance – they are elegance itself. As in easy, simple and stylish. And yet they could also be worn with relaxed tailoring.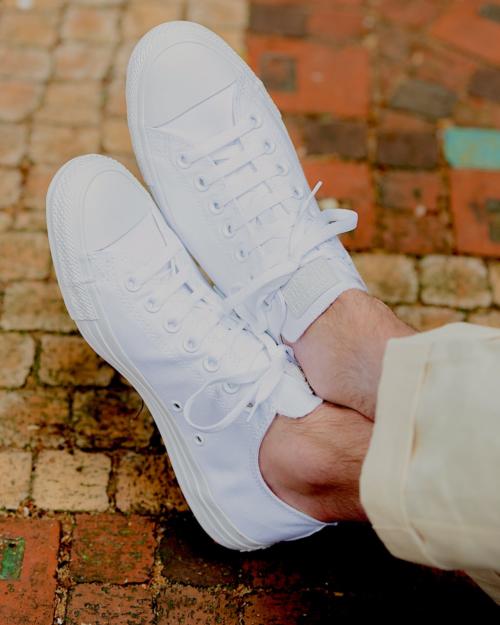 Tennis shoe
I call this a tennis shoe, but the originals were largely made for other sports, such as basketball. And no one plays tennis in them anymore.
So by tennis shoe, I mean a canvas shoe with a light rubber sole – plus the idea of tennis suggests that these should be white, or off-white, and refined in their design. A simple, clean lace-up.
I generally prefer a derby model (such as Converse) though some like an oxford (think classic Vans). Personally I think the latter is more likely to seem feminine or childlike. Like the plimsolls I wore at school.
The nice thing about a tennis shoe like this is that it can be worn with the aforementioned linen trousers, with shorts and with jeans. It's an all-round casual shoe in the Summer. It's also the only one here I'd wear with workwear like a leather jacket.
See this post, and particularly its comments, for much discussion of brands.
Readers will likely recognise all of the clothes shown in the photographs here. But if not, please do ask in the comments below.