The height of knitwear: why necklines matter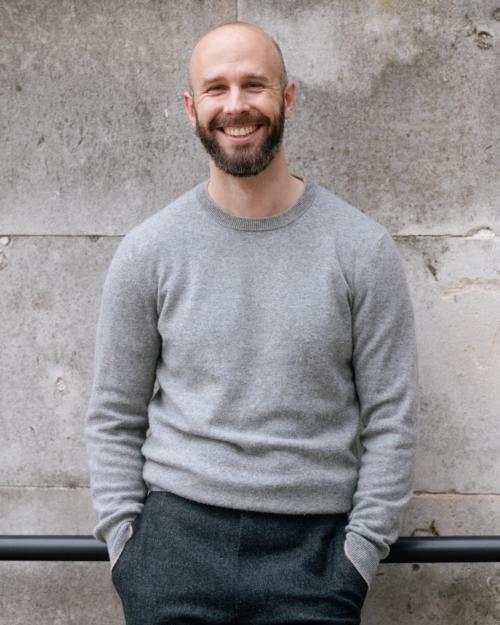 A couple of weeks ago we talked about necklines on knitwear - as part of the article on mock necks.
I thought it would be interesting to take a closer look at this, in particular the effect of different heights of crewneck.
Just as with the collar of a jacket or shirt, different heights suit different men. Someone with a longer neck tends to look better with a higher collar, and someone with a shorter neck, a lower one. It's a question of proportion, and balance.
Style is a factor here too, of course. Higher collars might look more formal, and lower ones more casual. And fashions affect what collar shape looks desirable, as well as what simply looks high or low compared to the average.
But arguably fit or proportion is the most important factor. It's certainly the one men pay least attention to.
Unfortunately with knitwear, you're less likely to be able to specify a height.
There are bespoke services for knitwear (such as 40 Colori reviewed recently) and of course most men don't have shirts or suits made either.
But for those that do, it's much easier to have a shirt made, and so specify a collar height. With knitwear you're largely picking between ready-to-wear brands.
So to illustrate a few of them, as well as demonstrate the difference these necklines make, I've photographed three here for comparison.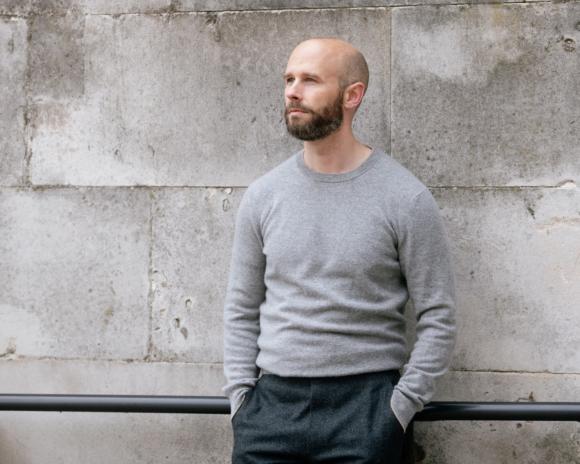 The first example, above, is from Luca Faloni. The brand makes great Italian knitwear, and this is my favourite model - the cashmere crewneck.
However, I don't wear this without a shirt underneath, because the neckline is relatively low and I don't think it looks good on my (purely relatively) long neck.
It's not helped by the fact that this model has a beige band running around the edge of the collar (as well as the cuffs) which makes it look lower still.
The effect is less noticeable from the front, as shown at the top of this article. But even there I think it looks a little low, and of course people see you from all angles.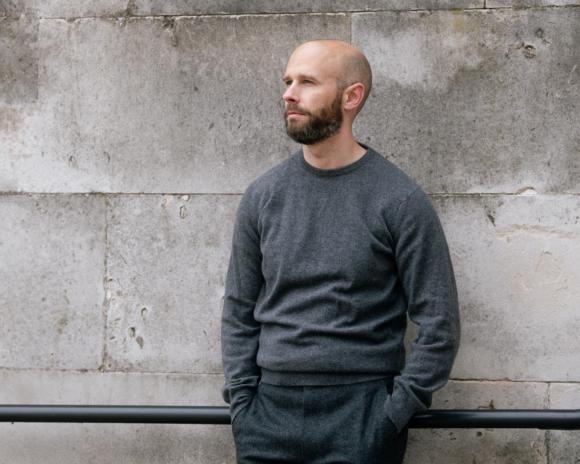 The next example is from Colhay's. A young brand, they sell Scottish knitwear in a relatively slim cut. Reviewed recently here.
Pictured is the grey cashmere crewneck, and I think it's immediately clear that the neckline is slightly higher, and a better fit for my proportions.
The darker shade of grey also arguably makes a difference, given my pale skin colour, but the neckline is the most important factor I think.
Even so, I don't tend to wear this sweater on its own - I'm more likely to wear a shirt or at least T-shirt underneath. For those guys that do wear a crewneck like this, however, I think the difference is worth noting.
(For an example of the Colhay's knit with a T-shirt see post here. The white tee also serves to make the colour of the knitwear less relevant, as it sits between it and the face.)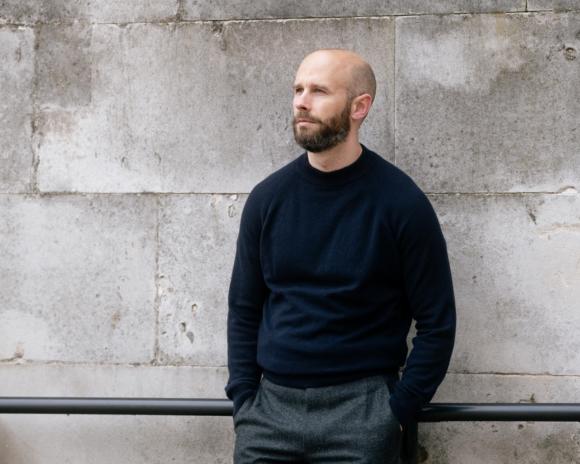 The third example, above, is from Loro Piana. It's a cashmere model not currently available, but which was offered last Summer - called, if I recall, the girocollo.
It has a higher neck still, almost verging on a mock neck. However, it's not that uncommon a height: you get it on a lot of shetlands, and my lambswool crewneck from The Armoury is this height.
It's also a style you commonly see on vintage sportswear, with a raglan sleeve. And given this Loro Piana design also a raglan, I imagine it was inspired by that heritage.
Of the three crewnecks, I think this is the most flattering on me. The combination with the raglan shape means it's verging on being too round-shouldered, but with a normal set-in sleeve it would be perfect.
The only downside is that it looks a touch too high - or at least unusual - with a shirt. So it's not that versatile.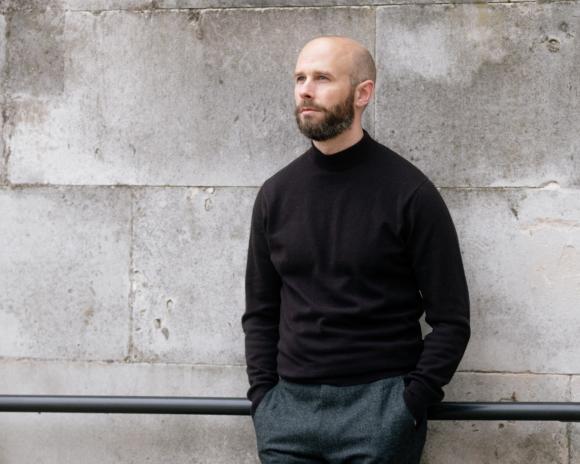 The last example I've included is the mock neck from Colhay's we discussed a couple of weeks ago. You can see how close that sporty Loro Piana comes to being a mock neck, and decide which you think looks best.
I'm with the LP height, but it is interesting how nice the mock neck looks on its own - and how much you appreciate its flattering effects in comparison to the examples above.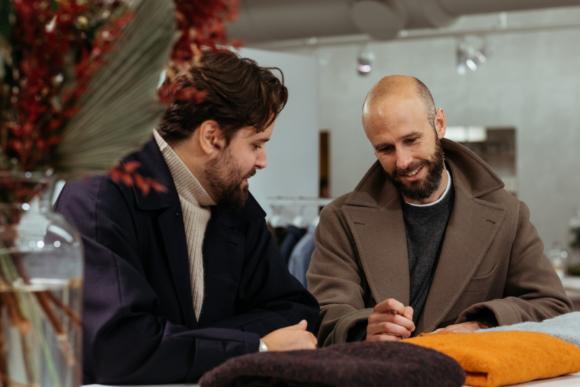 This forensic analysis of crew necks might seem a little geeky, but it is something that I think a lot of guys should bear in mind.
As dress becomes more casual, men are wearing more crewnecks without a shirt underneath - in particular sweat shirts. And it suits some a lot more than others, both because of their body shapes and because of the brands they've chosen.
A shirt collar, of almost any height, is just more forgiving. If you're going to relinquish that, put a little thought into how crew necks compare, not just in the length or the slimness of the fit - but in the neckline too.
At the very least, it might mean you're less likely to wear that sloppy sweatshirt to an important meeting. Being well-dressed is not just about a suit and tie.
P.S. Another option with a crewneck is a bandana or neckerchief, as shown below. More on that - materials, lengths, knots - another time.)