Hopsack and linen trousers – in humid Hong Kong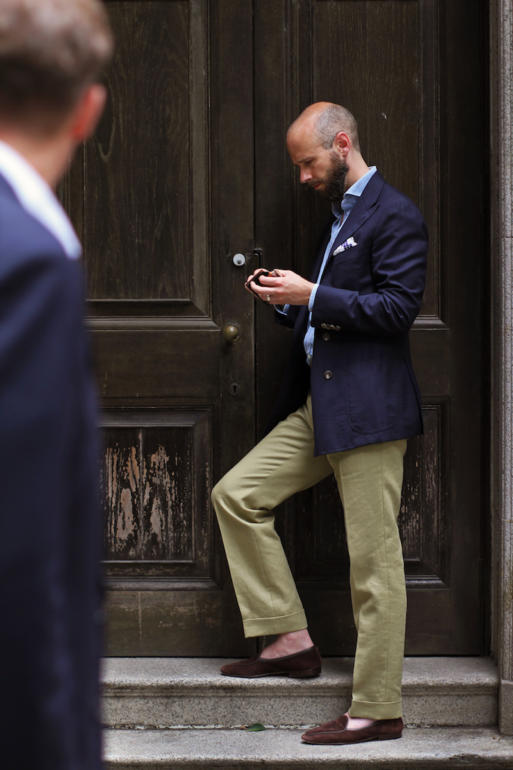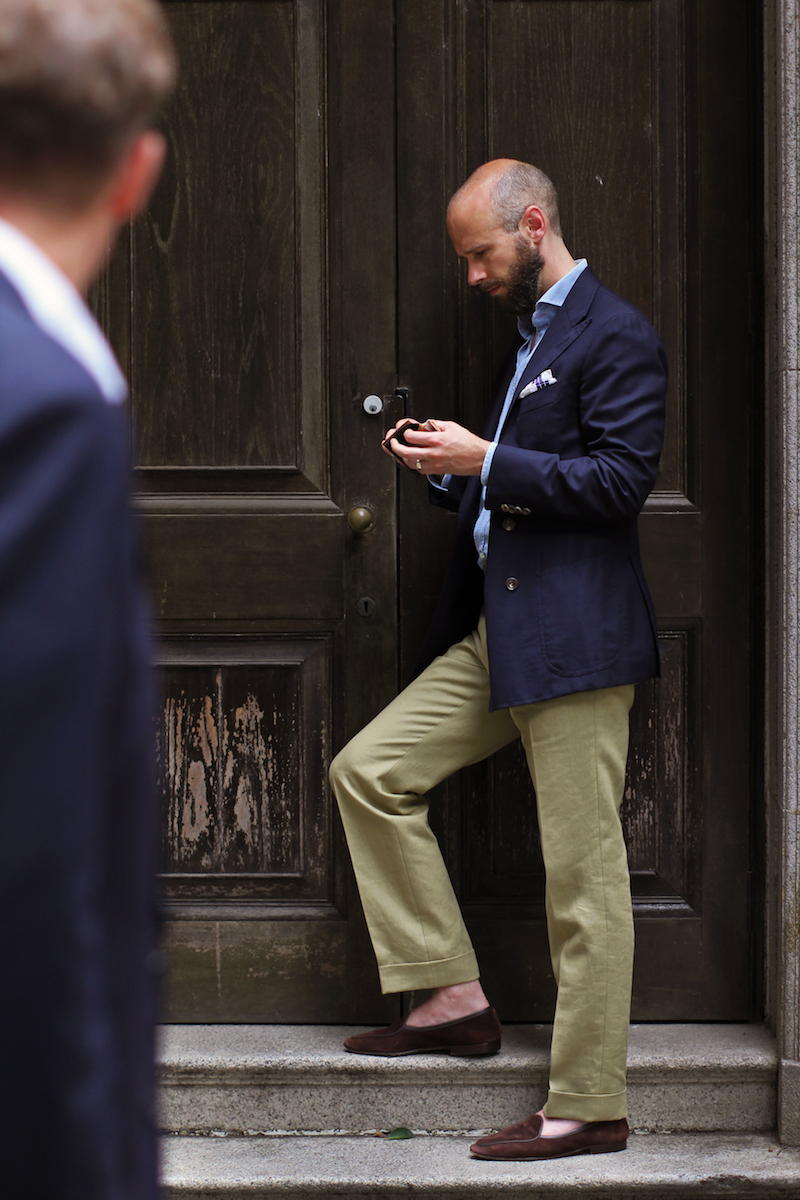 It was really lovely being back in Hong Kong last week, after a few years away.
The talk we Lorenzo Cifonelli and I did at Attire House worked well - more a conversation than an interview, with Lorenzo asking me questions about other tailors, and the audience chipping in with style questions.
It was nice to see new places like Prologue, and to catch up with the likes of Alan, Mark and Kenji. We see each other at Pitti of course, and occasionally in London, but it's never quite the same as going out to dinner in someone's hometown.
And I had a little time with Arnold, now working at Attire House, to shoot some pictures on the first morning.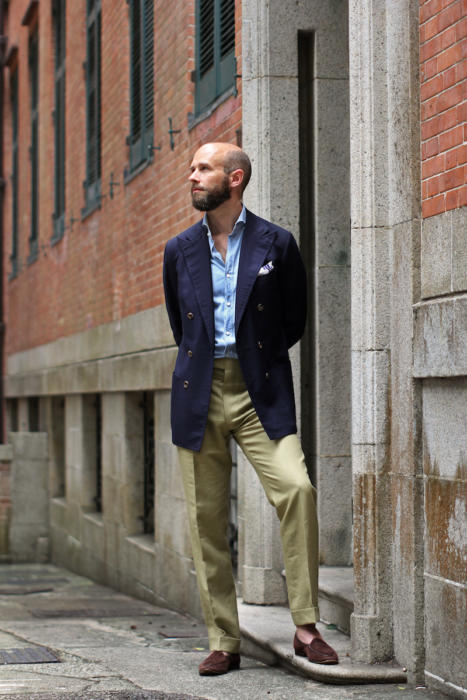 This is a very relaxed outfit for a hot, humid day.
Hopsack jacket, with lining only across the top of the back - double-breasted and made by Elia Caliendo from Naples.
This remains one of my most versatile pieces, and pretty much always comes on hot weather trips. It's smart enough to be worn with a shirt and tie, high-twist wool trousers and oxfords. Or, as here, with a denim shirt, no tie, and slip-ons.
Trousers in a khaki-coloured 11oz Irish linen - made by Whitcomb & Shaftesbury.
Even though it's heavier, I would always have trousers in the slightly heavier Irish linen. And the khaki colour feels a little more casual than most linens, almost a vintage US Army colour.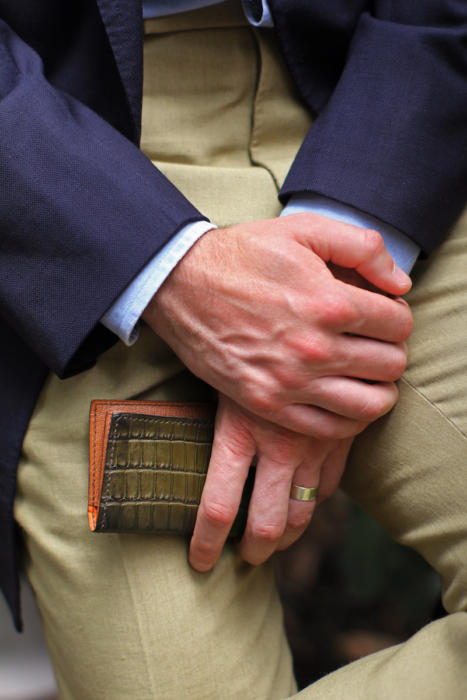 An old denim shirt from Al Bazar, which isn't fitted enough in the waist, or long enough really, but has been worn so much over the years that I love the way it's falling apart at the collar and cuffs.
The collar also seems, somehow, to stay perfectly upright without a tie, alone among all the RTW spread collars I've ever tried.
And on the feet, that hot-weather staple, Sagans from Baudoin & Lange. I now have dark-brown, oak-brown and the bark-grey I picked for the collection.
Sagans aren't quite suited to walking around all day, given their relative lack of support, but that's outweighed by the coolness and comfort. And I spend so much time sitting down anyway.
The wallet is from Serge Amoruso - a beautiful green alligator with orange calf lining. I didn't like the contrast in leathers at first, but am growing to love it. The green has also started to get a nice little patina around the edges.
Photos by Arnold Wong (xRxxxx, @arnold.wkt, xrxxxx.tumblr.com)