I am a 39-year-old father of three wonderful daughters. My family is without question the most joyful and important thing in my life.
Why is this relevant to Permanent Style? Two reasons.
First, this demographic is not well-represented in the images of fashion in general, and menswear in particular.
Fashion is largely populated by skinny boys, while classic menswear is dominated by men driving cars, smoking cigars and drinking whisky, with their arms around near-naked women.
It's nice to provide a small corrective to that. To talk about the deeper pleasures of being a father and bringing up children.
There may also be an argument that this outlook on life has more in common with the ideals of Permanent Style: of buying intelligently and dressing tastefully. Flashy cars and flashy women are perhaps better suited to flashy clothing.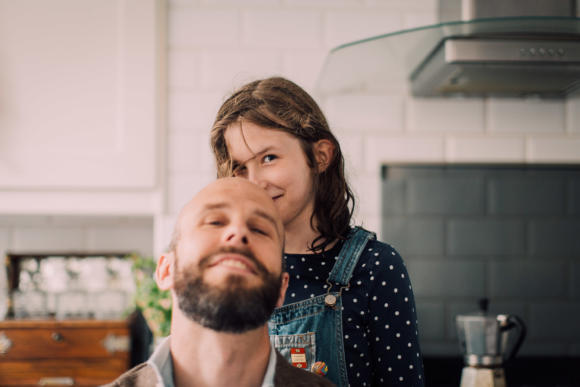 The second reason it's worth talking about my family, is that it informs why I dress as I do, and therefore the clothes we cover on PS.
I do not live the life of an international jet-setter, and spend a good proportion of my time doing things like walking in the (currently very muddy) park, or playing with toys on my knees.
My eldest daughters are now 13 and 10, and are often wonderfully self-sufficient. The pleasures of being with them are re-learning my British history, or introducing them to music. But my youngest is only one, and that is much more physical.
I care enough about clothes that I want to enjoy them every day, not just when I go to town. So I want good, hard-wearing chinos as well finer worsteds. I want sweatshirts that wear in, not out.
This why I love clothes covered on PS such as:
It's mostly workwear, but the dressier and less costume-y end. And the best post we've done that represents it is probably this one, the 'weekend capsule'.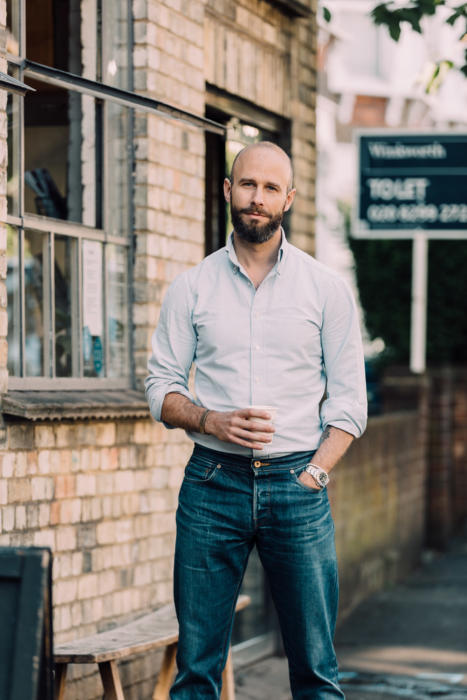 My family affect what I wear in subtler ways too.
For example, it's important that my wife likes what I wear. We're never going to have exactly the same tastes, but I wear simpler, quieter things under her influence.
She particularly favours well-fitted trousers: not tight, in fact quite the opposite of the jeggings younger men might wear, but not slouchy either - well-fitted and flattering, whether jeans or flannels.
She also likes longer coats on me, rather than blousons and leather jackets. I think she's right that they flatter me more, given my height, and it helps rein in my passion for suede.
I'm realising this could become quite a long list. I'll mention just one more, alternative point. I find it interesting why she dislikes certain things, because it's often just down to association - reinforcing my impression that a lot of what we think about clothes is based on this.
Belgian loafers, for example, she thinks of as posh and perhaps flash; roll necks, on the other hand, seem a little cheap, a little 'Next'.
This doesn't mean I stop wearing them, and indeed I can sometimes change her mind by wearing them well myself. But it illustrates how much our impressions of clothes are just based on the other people we've seen wearing them. And what we think of those people.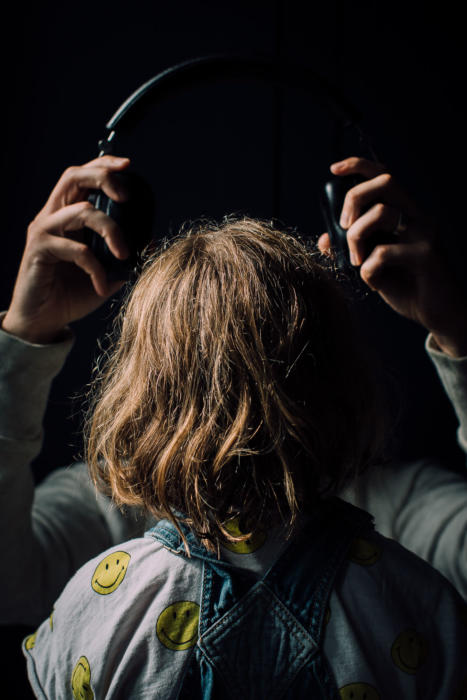 My elder daughters have a keen sense of colour, which I find interesting.
They're both quite artistic, and spend a lot of time drawing, painting and creating. My eldest has her own blog about Japanese-style doodles, and they both like strongly coloured clothes.
I find that if I give them a choice between colour combinations - say, which of two ties to wear with a suit - they always have a firm opinion, and it's usually a good one. They'll even suggest colours or patterns to wear together.
At their age, my brother and I would never have been able to do that. We weren't as artistic, and we just didn't care about clothes in the same way. He cared a little about what was cool or fashionable; I cared about wearing whatever a band wore at that moment.
This is of course only anecdotal, and isn't necessarily about boys vs girls. But it reinforces my belief that some people spend a lot more time thinking about clothes when they're younger, and it helps them dress when they're older.
Often this is girls; often it increases when they're older; and it's definitely a reason a lot of men find it harder to pick out clothes.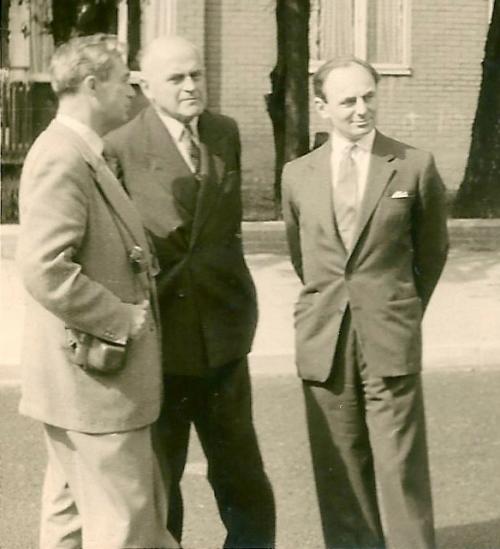 I think it was different in previous generations as well. Both my maternal grandparents had a sense of style, but they wouldn't have necessarily have been seen as such.
My grandmother in particular, Jackie, always dresses in lovely combinations of blouses, cardigans and dresses. A cream blouse with a oatmeal cardigan and grey skirt, perhaps. Often very tonal; always very tasteful.
She would say she liked clothes, if asked. But she rarely volunteers this as a topic of conversation, and sees it as quite easy and natural. It's how she's always dressed, and how others around her dressed when she was younger.
My grandfather (above, far right) was much more of a dresser, and he has featured on Permanent Style in the past - specifically here and here.
Pops, as he was known to us, would always be in a jacket and tie whenever we went to see him, or he came to visit us. He once said he knew it suited him best, and only more as he got older.
Yet Pops spent very little on clothes. He had nothing made, and the tie I still have, which he wore to my wedding, is polyester from Tie Rack. He liked being well-dressed, but he spent far more proportionately on food and on travel.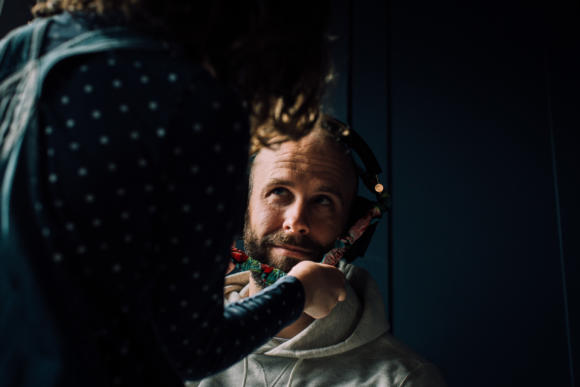 My family influences hugely how I dress. The fact I have children is just as influential as whether I cycle to the office, or work in a conservative law firm.
I think it's worth thinking about this, and about what clothes actually suit how we live every day. It's just as much a part of dressing well as knowing how formal shoes are, or washing your sweaters.
Propriety is not just about the dress code at a wedding. It's about being appropriately dressed in every walk of life.
Photography: Jamie Ferguson, for Plaza Uomo and outtakes from his book, This Guy