The jackets I picked for winter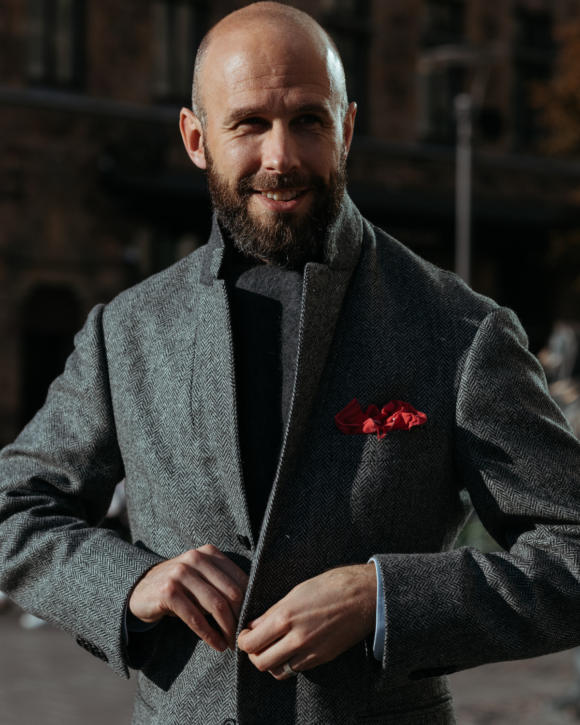 A couple of weeks ago, when our little Indian summer here in the UK came to an end, I started the process of switching my wardrobe around for colder weather.
I keep winter sweaters, roll necks, coats and heavy tweeds stored in the attic, and slowly change things at this time of year (switching back in March or April).
This is always exciting, and inevitably the things I bring down first are my favourite pieces - the ones I'm most excited about.
That's interesting in itself, if anyone looking at capsule wardrobes is interested to know what my favourite winter pieces are.
But this year I think it was particularly revealing, because it illustrated changing times for clothing: fewer suits, more jackets; fewer formal materials, more casual jackets in general.
This article is a description and an explanation of what I picked.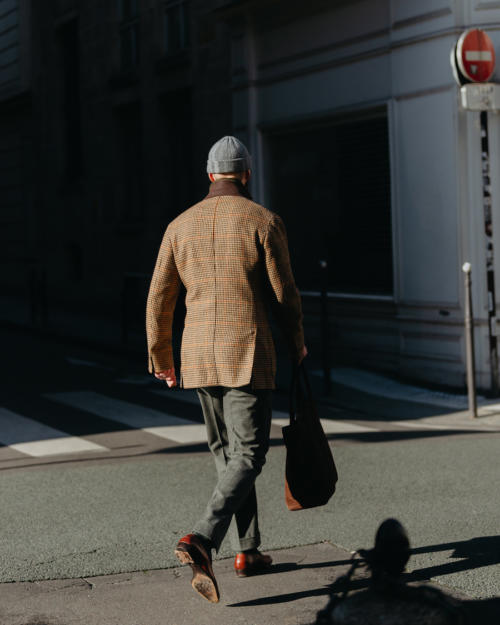 My main wardrobe can hold 20 pieces of tailoring: two rails, 10 on the top and 10 on the bottom.
(See this post for pictures of that wardrobe, and my storage in general.)
Usually these rails would be nearly all tailoring, with around half suits and half jackets. This winter, I took down 10 jackets, just 3 suits, and filled the rest with more casual outerwear: leather blousons, suede over shirts, chore jackets and so on. (I'll talk long coats later.)
As I'm in town only 2 or 3 days a week, rather than 4 or 5 before, I simply have less use for tailoring. I wear it every opportunity I can, and look forward to doing so, but I don't feel appropriate wearing a jacket during the day around the suburb where I live.
So, what were these 10 jackets and 3 suits that I was most looking forward to? They were:
Now, that's a lot of jackets by any standards. But when you consider all the things left out - Hitchcock jackets, Cifonelli, Solito etc - it is a decent bit of editing.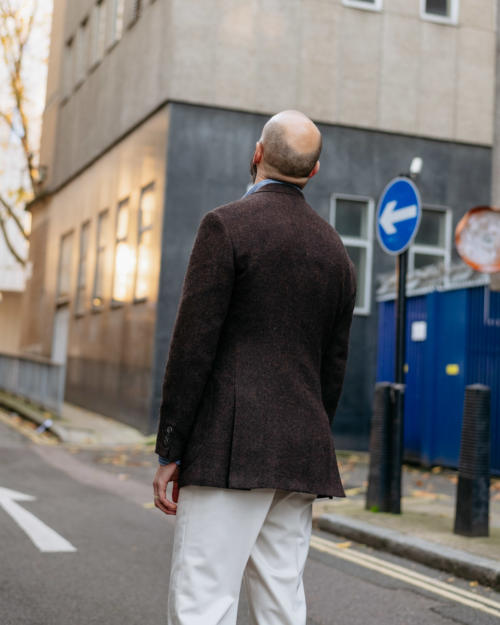 Some of the choices were required by the need to create a versatile collection.
For example, I chose my Caraceni rather than my Hitchcock navy cashmere not because it's better in any way, but because given the choice between two I like equally, it was nice to include another double breasted.
Equally, that first double-breasted from Ciardi was largely chosen over my Anderson & Sheppard checked grey jacket because I wanted to include some corduroy.
The result is a versatile range for what I need and wear: navy, brown, green and tan; tweed and cashmere but more tweed; soft and sharp but more soft.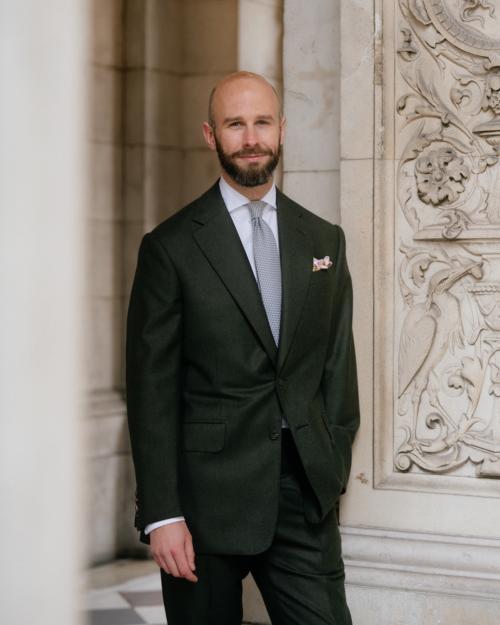 The three suits I chose were:
The most significant thing with these is that there are so few of them - where previously, as I said, they'd take up a whole rail.
But also, it's notable that there is no navy, no worsted. This is not a selection for business, and two of them aren't really that smart.
They also all three have trousers that can be used separately, and the A&S jacket can be used on its own as well.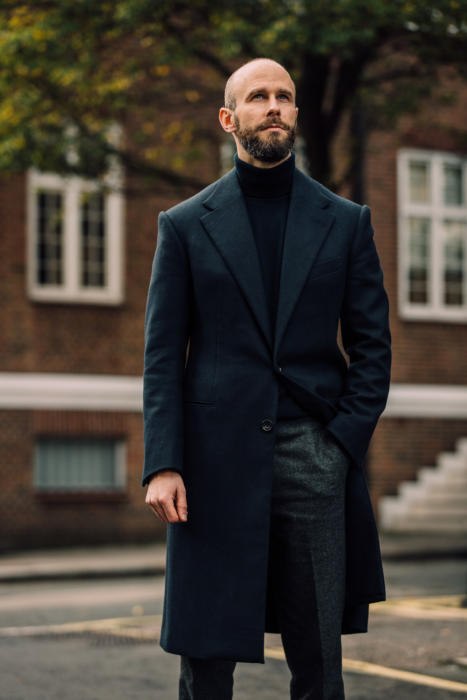 Finally, coats. These are a little different, as it's still too hot for really heavy pieces like my Sexton great coat or Ciardi 'British Warm'. They'll be swapped in later.
For the moment it's lighter pieces, so my longer coats were:
All a bit lighter, with a good range of colours - navy, grey, brown. (This is excluding a rain coat or more casual things like the Wax Walker. They've been hanging downstairs for a while.)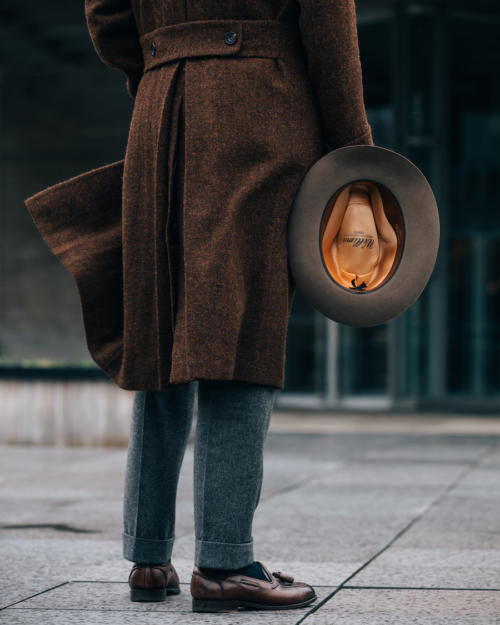 I make no bones about the fact that this is a lot of clothes. I've always had a lot - gradually upgrading over the years - and of course many are required by what is now my job.
But if I were to do a greater clean-out, for whatever reason, these are the kinds of pieces I would keep. The ones that I find most useful, as well as the ones that give me most joy.
In that way, it's akin to the discussion we had a few weeks ago around Tony's article on downsizing his wardrobe. The process is similar.
Now I just need to decide which of those lovely pieces of tailoring to wear first.
Links to all the clothes mentioned are in the text. If any of them aren't clear, or you would like any of the images of them identified, please let me know.